There's no doubt that spending time in nature is good for the mind, body, and soul. But what if you can't get outside as much as you'd like? Or what if you live in an urban area and don't have access to outdoor spaces? No problem! You can bring nature inside your home with simple but inspiring interior design choices. Here are some ideas for you.
12 Inspiring Interior Design Ideas to Bring Nature Alive Inside Your Home
Try a few of these twelve inspiring interior design tips to introduce natural elements into your home's decor.
1. Choose a nature-inspired color palette.
One easy way to bring nature into your home is to choose colors found in the natural world. Blues, greens, and browns can all evoke feelings of nature, so consider using them in your home decor. You can use the colors of your wall paint, furniture, and rugs to create a cohesive look.
2. Bring in plants and flowers.
Another simple way to bring nature inside is plants and flowers. This will make your home more inviting and relaxing, but it will also help clean the air. Choose plants that are easy to care for, and that will thrive in your home's environment.
3. Use natural materials for more inspiring interior design.
The materials you use in your home can also help to create a natural feel. Choose materials like wood, stone, and clay to add texture and warmth. These materials are often found in nature and can help to create a relaxing atmosphere. They can even add a luxurious feel if you use them correctly.
4. Create a garden wall.
One unique way to bring nature into your home is by creating a garden wall. This can be done by hanging plants on a trellis or installing plants directly into a wall structure. Many garden walls use preserved reindeer moss to base their other chosen wall plants.
5. Hang nature art.
If you're not interested in changing your home's actual structure, you can also bring nature inside by hanging nature art. This could include photographs, paintings, or even sculptures of plants and animals. Choose pieces that reflect the natural world and make you feel at peace.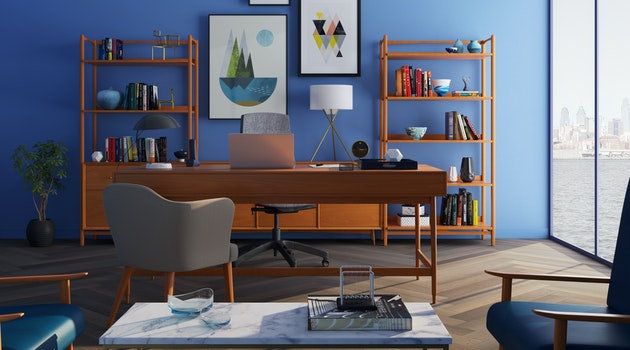 6. Let in some sunlight for inspiring interior design without spending a penny.
Sunlight is a great way to bring nature inside your home. If you have large windows, make sure to open the curtains and let in some light. You can also add skylights to brighten up a room. Just be sure not to let in too much light as this can make a space feel hot and uncomfortable.
7. Use nature-inspired textures.
Textures can also be used to create a natural feel in your home. You can use wool, cotton, bamboo, and other natural materials to upholster furniture and make rugs. These materials will help create a cozy atmosphere and remind you of nature.
8. Use natural scents.
Another way to feel close to nature is by using natural scents. By diffusing essential oils or burning candles with nature-inspired scents, you can do this. Some popular choices include lavender, eucalyptus, and citrus.
9. Add nature-inspired accents.
You can also add small touches of nature to your home through accessories. This could include a wooden bowl, a stone statue, or a woven rug. Choose accessories that are simple and elegant to avoid cluttering up your space.
10. Bring water in with these other inspiring interior design elements.
Water can also be used to create a natural feel in your home. You can install a water feature like a fountain or waterfall or simply use a glass vase filled with water and stones. The sound of running water will help to create a calm and relaxing atmosphere.
11. Create a green space.
If you have an outdoor space, you can create a green space in your yard. This could include a small garden, a pond, or even just a few potted plants. This will help to connect your home with nature and create a peaceful oasis.
12. Try feng shui.
Feng shui is a traditional Chinese practice based on the belief that our homes should be in harmony with nature. There are many ways to bring feng shui into your home, but some of the most common tips include using natural materials, bringing in plants and flowers, and using water features. If you're interested in feng shui, do your research to find out how to best incorporate it into your home.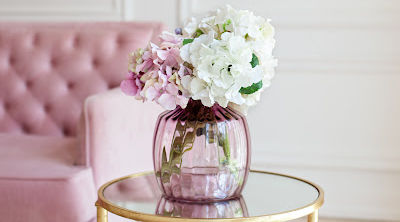 The Takeaway: You Can Use Inspiring Interior Design Ideas to Introduce Natural Beauty in Your Home
Bringing nature inside your home can be a great way to create a relaxing and inviting atmosphere. There are many ways to do this, and the tips above are just a few examples. If you hope to bring nature inside your home, experiment and find what works best for you.
Latest posts by Shashika N.
(see all)