Is your garden your favorite spot for entertaining–or do you want to make it so?
You can do whatever you want with your backyard or garden if you are fortunate enough to have one. Some individuals prefer to keep their lawns in good shape, while others like flowers or even veggies. If you are a more social person, however, your yard can be a good place to throw a party. It is the perfect place to host get-togethers with friends and family, especially if you live somewhere with nice weather.
Here, we look at some tips to create a garden that is perfect for entertaining.
1 – Is there somewhere to eat and drink?
When you spend time with the people you care about, you normally eat and drink a lot. As a result, you should consider this when planning your garden. You will need an area that can accommodate a group dinner, possibly a BBQ, as well as some drinks. You might want to think about how you can prepare food or drink outside, in addition to ensuring sure there are spaces for guests to sit. You can design a setup that eliminates the need to return inside, ranging from a barbecue to a full outdoor kitchen or even a bar.
2 – Is there somewhere to sit and stand?
Because parties are for socializing, it's essential that everyone has a comfortable area to sit and stand. It should be easy to create spots for people to sit. When you are offering meals, you might have a dining area. You might also have a more relaxed lounge area with outdoor sofas and armchairs for casual drinks and snacks. When you have a large group of guests coming to visit, you should also consider where people may stand. For example, perhaps you have some outdoor bar tables where guests may put their drinks. Do you have firm ground in the form of walkways and paving? If not, you might want to consider adding some. Mesa Concrete Contractors can put in paving to create a great socializing space.
3 – Have you considered a hot tub or a pool for fun?
When the weather is nice, it is tempting to go to the pool to cool off. It is also a terrific focal point for a party. If you have space, you might want to consider adding one to your backyard to make it more enjoyable. It is crucial to note, however, that you must look after it to keep it safe and hygienic, and the unpredictable weather can mean it often goes unused. We will not even begin to go into the planning laws surrounding them.
A hot tub is a popular alternative. One of the best features of hot tubs is that they may be used in both hot and cold conditions. Even if it is bitterly cold outside, they can be a terrific way to warm up.
4 – Can you use it at any time of the day?
Summertime isn't the only time to throw a party in your backyard. You can also prepare for the colder months. For colder days, perhaps you might have a heater or a place to build a fire. Even if it's raining, you might be able to go outside with some shelter. You can also look at how you can use the space even when it is dark out. The correct lighting can create a lively atmosphere for both evening and daytime entertaining.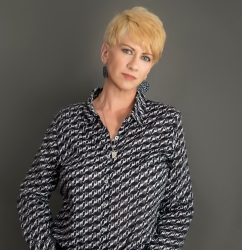 Latest posts by Deborah T
(see all)