We all know that spending time outside and in nature is good for our mental and physical health. Yet, we still seem to gravitate towards the couch and the TV in the evenings, slumping in front of a show we don't care about and missing out on precious family time out of doors. Fortunately, these strategies to spend more time outdoors are as fun and easy as possible. Read on to find out what they are.
4 Smart Tips to Spend More Time Outdoors
You might be doing one or two of these things. But when you combine them, your plan to spend more time outdoors becomes unbeatable.
1 – Choose comfortable seating
Suppose you want to spend more time in any place. In that case, making sure everyone is as comfortable as possible is essential. Concerning the garden, this means investing in some more comfortable seating such as outdoor sofas or loungers. Indeed, the closer you can get your outside seating experience to the one you are used to indoors, the more likely you will be drawn to spending time outside. The good news is that there are plenty of outdoor sofas now on the market. Just be sure to take the cushions in over the winter, as even water-resistant fabric will mold if left out for long enough.
2 – Add heaters to your outside space
Sometimes the thing that is keeping you and your family from spending more time out of doors is that it's too cold, especially in the evenings. However, the temperature needn't get in your way as there are plenty of heaters that can be used outside.
In particular, a popular option is that of a fire pit because it provides heat and can also be very relaxing to watch. Alternatively, infrared heating lamps can ensure a focused beam of warmth that you can direct towards your seating area and that will keep you warm enough to spend long evenings in the garden, even when it's not the height of summer.
3 – Create some shade and protection from the weather
Of course, sometimes it's not only the temperature that acts as a barrier to spending more time out of doors, but other aspects of the weather such as rain, wind, and intense sunlight.
Happily, there is a solution that can help protect you from all these issues and provide a wonderful usable outdoor space that you can enjoy at any time of the year. This solution is to invest in outbuildings like these custom wood sheds for your garden, providing both shades from the sun and shelter from the elements, no matter what the weather. Oh, and they will look gorgeous in your garden space too!
4 – Take cooking and eating outside.
Last of all, if you want to encourage more time in the garden, taking your cooking and eating experiences alfresco is the way to go. Fortunately, there are many ways you can do this, such as investing in a decent gas BBQ that doesn't take hours to get to the right temperature, something that makes cooking out of doors more regularly much easier.
However, a BBQ is not the only outdoor cooking option to consider, as you may wish to go for a pizza oven instead. Some people have even successfully built their own. Then all you need is an outdoor table and chairs, and you will be set for many more enjoyable days in the garden.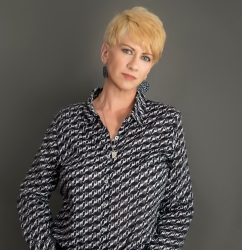 Latest posts by Deborah T
(see all)