When you get rid of the clutter in your home, you make a calmer space. That gives you better peace of mind and satisfaction. When you declutter your home, it will help you organize your thought and free you of distractions.
And once you get rid of all the extra "stuff," you will not realize how little you really needed it, to begin with!
Anyone who has read DIY Home & Garden for a while knows that I love cleaning and organizing. I've shared many posts on how to clean and organize all around the house and the garden–just because I love a tidy space.
Declutter Your Home Instantly by Tossing These Sixty Items
Let's start by looking at sixty things you can get rid of to declutter your home instantly. Once you see this list of excessive, unused, or unloved items, you will be ready to dive in and accept the challenge.
21-Day Decluttering Action Plan
Now that you have an idea of WHAT you should toss in your organizing process, let's look at how you can go about it. This infographic provides you a roadmap to declutter your home in just 21 days. Three weeks! You can do this. All these extra items in your home will only weigh you down if you don't tackle them head-on. And who doesn't love an infographic? It's kind of nice to see information organized in a very visual way that's colorful, sensible, and well…organized!


I am setting myself a plan to try to follow this over the next 21 days, starting next week to optimize my own organizing efforts. While I'm a pretty organized person, I do see some things that I can definitely improve on (like cleaning out my car!)
If you love to keep your home clutter-free, check out the home organizing resources here on DIY Home & Garden. What cleaning or organizing tips can you share? Share them on our Facebook or MeWe. Have a Happy DIY day, y'all!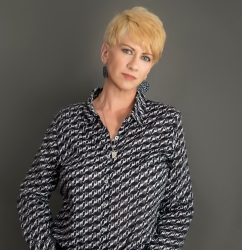 Latest posts by Deborah T
(see all)