A long time ago a country interior design was almost entirely synonymous with more traditional interior design. However, a modern country home has taken all the elements of this design and brought them a step further. Nowadays, while the interiors still reflect the well-known colors, textures, and patterns, there is more freedom in the way all of these staples are being mixed and introduced. Here are some tips and ideas on how you can create modern country design in the comfort of your home.
How to Achieve a Modern Country Home Look
Whether you want to decorate a vacation home or prefer this low-key look year-round, we have some terrific ideas you can try.
1 – Base everything on statement details
Usually, when decorating a home, people choose various details and accessories in the end. While this is absolutely the approach you can take, it might be better to do things the other way round. So, what you should do instead is choose your details first and base the rest of your design on them. For instance, if you choose to go with the carved skulls for interior design at Skull Bliss you can pair the color of your walls or even furniture with the piece. This way, your entire design will reflect your favorite décor piece, instead of struggling to successfully introduce the piece in the room that doesn't really have a place for it.
2 – Mind the textures
Textures play a key role in any modern country home. Organic and natural surfaces, rich in patina are where it's at. Unlike other interior design styles, this one focuses on emphasizing any imperfections instead of covering them up. That's why, more often than not, people choose to go with wooden furniture pieces that look somewhat distressed and show obvious signs of use. However, it can sometimes be a thin line between aesthetically pleasing wear-and-tear and a piece that simply looks too beaten up. But it will be on you to decide where this line lies.
3 – Choose the right type of furniture
Country houses are usually filled with hand-crafted furniture pieces that boast crisp lines and simple silhouettes. Aside from this clean aesthetics, the furniture pieces should be comfortable above all else. Additionally, a country interior design can benefit a lot from implementing some furniture pieces that are usually not a common sight indoors. For instance, that's why various types of benches are quite a common sight in country-style kitchens. Even details such as hardware or fixtures can really emphasize the country-style vibe.
4 – Go for reclaimed and upcycled items
Finally, one of the key elements of any country-inspired interior design is reclaimed and upcycled pieces. Country interior design is often referred to as one of the most eco-friendly interior designs. To achieve the desired distressed look, people often choose to obtain pre-loved and pre-owned furniture pieces. This way these items not only achieve the desired look but the authenticity as well. On top of that, various upcycled items can be used to add more personality to space. That's precisely why you can often see old rain boots serve as plant potters, old tin jugs used as vases, and a plethora of similar items. If you're a creative soul, you can easily choose to express your artistic side by making most of these yourself. This way, not only will you add to the overall vibe of your home, but you'll also make it feel more personal and unique.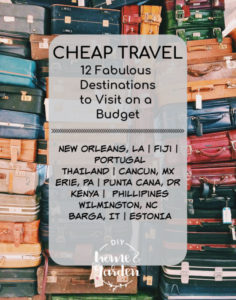 The Takeaway on Embracing a Modern Country Home Design Aesthetic
Modern country style is arguably one of the most impressive interior design styles you can choose to create in your home. It leaves enough room for creativity and personal expression but it also makes your living space feel warm and welcoming. So, if this sounds like something you'd enjoy, rely on these interior design tips to inspire you. They will also help you put together the home of your dreams.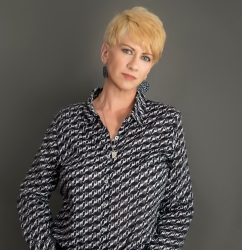 Latest posts by Deborah T
(see all)