Buying a home?
Moving house is one of the biggest changes that you can make in your life. Plus, it is one of the biggest investments, too. So you need to be sure that you're making the right decision. There is nothing worse than finding out that you purchased a home that wasn't what you thought it was. Then, you stick yourself in a really difficult position, not quite knowing what to do.
This diligence is particularly needed if you purchase a home without a real estate agent. Before you hand over any money for what you think is your dream home, make sure that you look out for these five things.
Before Buying a Home, Check Out These Five Things:
Don't sign on the dotted line until you feel confident about these factors.
Cracks in the walls
When you're looking around that perfect house, make sure to look over all of the walls for any cracks. These things can indicate subsidence or other serious structural problems, and getting structural repairs done is not cheap (or easy). Before you hand over any cash, get a structural engineer to check out any wall cracks. This step will put your mind at ease about the state of the house.
Water damage
Another thing to look out for is water damage, and this mostly manifests itself as stains and water marks on walls, and signs of mold, including a damp smell or mold itself. If this is an issue in your potential home, ask the current inhabitants whether they sought help and whether they had their water damage claim denied. This could be a serious and costly issue if so.
Heating
Heating is another thing that you should be checking before you move into your new home, as replacing a boiler is a pretty expensive job. Don't be afraid to enquire more about the boiler and the condition that it is in. Don't be shy. Ask when they last serviced the unit. Common issues can include boilers that constantly break, a loud noise appearing when the heating is turned on, and dangerous carbon monoxide levels.
Insulation (know what's behind the walls when buying a home)
If a house is already insulated, this will save you a lot of time and cash. Ask about attic insulation and other issues, such as how new the windows are, and whether the house retains heat. You'll be splashing out a lot of cash each year if you're paying for heating that just leaves your home, so inquire about existing insulation, and find out how much it would cost to put it in yourself if there isn't any there.
Water pressure and electrics
The best thing that you can do before you say yes to your perfect home, is to try out pretty much everything that you can. Put the shower on, and see whether the water pressure is high or low. Check all of the light switches, the plug sockets, and anything else that you're worried about. This is one of the biggest investments of your life, so don't be embarrassed to check everything out.
The Bottom Line: Proceed with caution when buying a home
So, before you purchase a house, make sure that you look for these five things, or you could live to regret it in the long-run. You'll be glad that you did this when you avoid some nasty surprises. So be 100% sure about your decision on buying a home!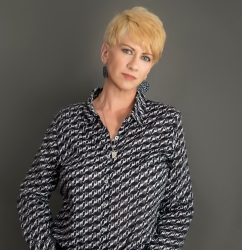 Latest posts by Deborah T
(see all)