No one wants to feel down all the time. But with busy lives and more pressing matter always getting in the way, allowing yourself a little 'me-time' is generally swiped into the 'when I have more time' pile. If this sounds like you, then you need to take heed. You should not always be at the bottom of the list. You should make your wellbeing a priority.
It is not unreasonable to do this and can result in a better life for everyone. If you feel better, the world around you seems better and brighter. And, the bonus is developing a better sense of wellbeing does not always mean disappearing for weeks on end to find yourself. It is something that can be incorporated into your daily life and should be, as this helps you create better habits going forward. Wellbeing begins at home, and here are some ideas to help.
3 Hacks to Improve Your Sense of General Wellbeing
1 – Brighten your home
Did you know that the way your home looks and feels can impact your sense of wellbeing? If it is dark and overcrowded, you will feel depressed and oppressed by things. If you can, you should try and let more natural light into the home and declutter.
Decluttering can have the effect of freeing you symbolically from the past. So do not underestimate the power this can have. Also, it may be an idea to repaint the walls a lighter and brighter color. Add mirrors to give the impression of more space too. All this will work together to lighten the mood and increase your sense of wellbeing.
2 – Start a creative hobby
There are many ways that you can unleash your creative energy in the world. Sometimes all we need is a creative outlet to make things seem better. The act of throwing emotion into a piece of work can be cathartic. You can get creative on interior design and decorate, or get out in the shed and make something for the bedroom, for example, or even become a poet. Indulging in a little creative pursuit can have many positive effects on you. It has the power to reduce stress and anxiety, and can also help with depression. Due to the act of creating, you will have a sense of achievement, and this can increase your sense of self-worth. Focusing on something intently can improve your concentration skills. There are so many positives in terms of your mental health in finding something which allows you to be creative and inventive.
3 – Experiment in the kitchen
Why not get yourself a recipe book and start to learn about new foods? Learning is a great way to increase your sense of wellbeing, but if it can be merged with something practical all the better. You can develop a better understanding of food and create a stock list of meals that are healthy. Improving your diet is a great way to enhance wellbeing.
As you learn, you will find healthier and tastier alternatives to your favorites, why not learn how to make bulletproof coffee? All the creamy texture but in a healthier option that promotes weight loss.
The Takeaway: Your Wellbeing Should Be Priority One
Some people feel selfish when then make their wellness their first priority. But here's a hard truth. You cannot look after others–your children, parents, or partner–if you don't take care of yourself, first.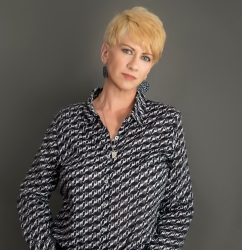 Latest posts by Deborah T
(see all)