If you're overwhelmed with clutter in your home, check out this how-to guide to learn some ways to turn your trash into cash as you organize your home. We all unintentionally collect things that we don't use. I don't know about you, but when I buy things I fully intend on using them. Life gets in the way, those things get shoved to the corner of the closet, and they take over space. Sooner or later, we all need to clean out those items!
RELATED POST: Right to Repair: Solving the E-Waste Crisis
You know you paid good money for those items. You may not be opposed to donating some of these things to charity. On the other hand, you know how much you paid for them. While you may not be able to get back all your money, here are a few ways to get back the most that you can for your things.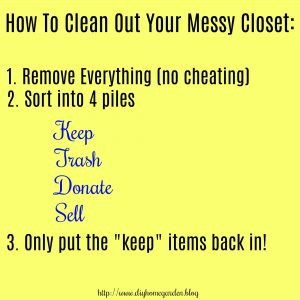 Clutter is a problem for most people. Clearing out unwanted items regularly will help you keep on top of it. When I am organizing my space, I create four categories and every item falls into one of them: keep, donate, sell, trash. It requires discipline and decision-making.
It has come to my attention that we have published several articles about organizing and living harmoniously in small spaces. However, while we have touched on "selling unwanted items," we have left some readers with questions on just how to make that money. Let's take a quick look at 5 fun ways that you can earn money for those unwanted things.
RETURN THE ITEM TO THE STORE:
The first way to get cash for your unused items is the easiest. If you still have a receipt, a ticket on the merchandise, and you're within the acceptable time frame for a return, take it back. You may find that the store won't give you back cash, they may issue a store credit. If the store is a super-box store where you shop frequently, that's still money in your pocket. But if they do offer cash, take it!
I am not suggesting that you make fraudulent returns or manipulate the system. That's unethical, and may even be a misdemeanor in your area.
When making a return, follow the store's policy. Be polite but insistent upon making the return.
EXAMPLE: A good friend of mine recently purchased foundation but was mismatched by the cosmetics rep at her local department store's makeup counter. They gave her a small sample bottle and she purchased a full-size bottle for almost $40. The full-size unit was still in the original box. As she used up the sample, she noticed that it was too dark and left streaks on her face. I suggested that she return it. She had lost her receipt but had put it on her department store credit card. To her delight, the store was able to look up her purchase and offered her a full refund back to her store card.
While this example was not a "cash refund" it took down Lee's credit card balance by $40. Otherwise, it would have sat in her bathroom drawer and eventually been tossed in the trash.
This works best for new, unused merchandise that's still in the box or has the tag. Without the UPC code, the store won't take the return.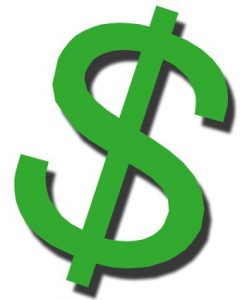 eBAY FOR UNWANTED ITEMS:
Does e-bay really work for unwanted items? Well, a million plus eBay sellers swear by it. In fact, some people do enough volume to make a living at it. Get your piece of the eBay pie by selling your unwanted items on eBay. You may be surprised at how much you can get.
I have used eBay to clear my closets of unwanted designer bags, clothing, and other small items. While I may not get full value, it's quick and easy. I don't need to set up a yard sale or have strangers come to my house to pick things up. I take a photo, upload, write a short description, and post it.
Example: A few months ago, I was sorting through a storage tote of tote bags. Then I found a J Crew bag that I had purchased at a yard sale for $5. I loved this bag but had only used it about a dozen times then forgot all about it. So I put it up on eBay for $20 plus shipping. It sold within hours.
This works best for the designer or brand-name items, children's clothing, and toys. Before you sell on eBay, do an "advanced search" and check the "sold items" box to see what merchandise similar to yours has recently sold and how much buyers have paid.
FACEBOOK COMMUNITY YARD SALE SITES:
Hold a virtual yard sale with by joining your local area Facebook community yard sale page. I have sold a LOT of items that no longer hold value to me on my local site.
This works wonderfully for items that clutter up your garage. Think of using this forum for selling things that are too heavy to ship for eBay. Consider selling items like tools, automotive items, sports equipment, and other things that are heavy, bulky, or just too hard to pack.
Example: My husband found a tonneau cover for a truck that we no longer have. He was going to haul it to the trash. On a whim, he took a photo and put it on the local Facebook yard sale site. Within a couple of days, several people expressed interest. We arranged for a man to come pick it up and offered $40 cash.
One thing I don't like about the Facebook site is having strangers come by the house. However, a quick look at their profile and you can see if they have a lot of friends or family locally and who they know. Living in a rural community, we are bound to know one of their friends. Practice caution when you have someone purchasing items from you.
This works best for appliances, tools, automotive/tractor parts, golf clubs, and old cookware in good condition. All of these are probably too heavy to shipping costs to sell online.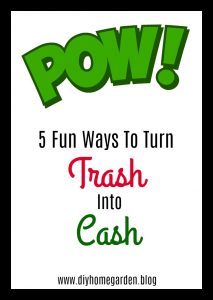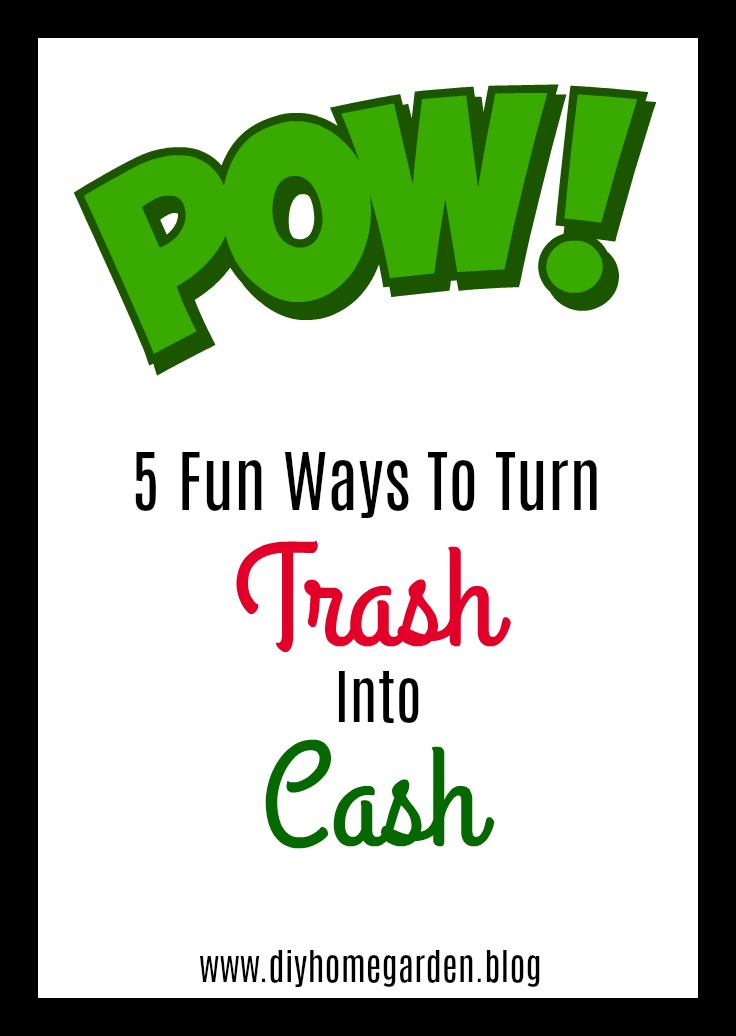 HOST A GOOD OLD-FASHIONED YARD SALE:
If you really are getting ambitious about clearing out your clutter, make a huge pile and hold a big yard sale. Invite neighbors to participate and make it a community event. This will draw more buyers.
Before you host your yard sale, spend several weeks weeding out all those unwanted items. Do a thorough, one-time job of every nook and cranny of your home. Include all the things that you bought at yard sales but never used, clothing that doesn't fit, shoes that don't match anything in your closet, toys, books, games, and no longer needed baby items. These are all hot selling yard sale items.
Don't skip cleaning out your garage, storage shed, or barn. You may have some trash items that sell very well such as old tools lying around.
If you are thinking of listing your home or moving, this is a great opportunity for the overall appearance of your home. In addition, it will be less things that you need to pack up for the move. It also will give you a little quick cash towards the expense of a move.
Also, be sure to save plastic grocery store bags so people can bag their items. Get a lot of ones and change from the bank. It never fails when I've held a yard sale that the first person of the day gives me $20 for a .50 item.
This works best for all household items, clothing, tools, broken lawnmowers, dishes, cookware, furniture, and baby items. If you have a lot of items that you want to sell quickly, try a yard sale.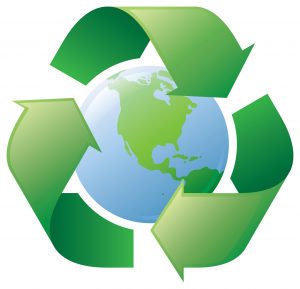 SELL AT A CRAFT FAIR:
If you're a crafter, quilter, or seamstress with a craft supply hoarding problem, this one's just for you!
This idea is fairly specific, and geared towards someone (like me) with a craft or sewing room that's busting at the seams with excessive fabrics, notions, threads, floral supplies, wreath frames…I can make a fairly long list here, but you get the point.
I hate discarding fabric. This is because I always think that I might need it someday.Yes, I know that I spent more money than I care to admit to on it. But I feel like the second I trash it, the perfect pattern for that fabric will magically appear and I will no longer have the fabric.
My former neighbor is a retired seamstress and quilter. She had stacks of fabric like you've never seen in her sewing room. As she was beginning to get arthritis in her hands, she wanted to retire from sewing altogether.
She took all her fabric and cut it to make items for a Holiday Craft Extravaganza. Out of all these random fabric patterns, she sewed quilted one-of-a-kind-handbags, gorgeous Christmas stockings, cute little dog coats, and wine gift bags. She made a huge variety of very giftable items. Moreover, she told me that many of the items, like the wine bags and the Christmas stockings, only took minutes to make.
She paid $20 to set up her booth, which was actually a donation to the local fire department. She practically sold out of her unique items. When she counted her money at the end of the day, she had made over $650.
Yes, she did have time invested in sewing those items, but as a retiree, she didn't mind. Her stacks of fabric were used up, her sewing room was cleaned out, and she had the cash to buy a plane ticket to visit her grandchildren in California for Christmas.
This works best for anyone with a crafting hobby. Whether you sew, make jewelry, craft with vinyl on a Cricut, or create floral arrangements and wreaths, you probably have excessive amounts of materials on hand.
CONCLUSION:
When you're cleaning up your space, reclaiming your closet, and clearing out junk take a look at the items you're discarding. Think about if they would have any use or value to somebody else.
If your items do hold some value, think about how to turn your trash into cash before you toss out those unwanted items. You may be surprised at just how much money you can make.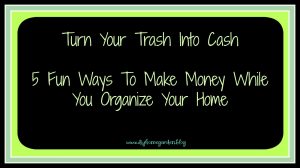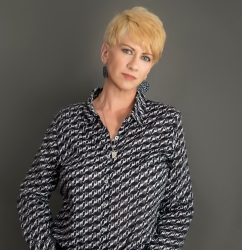 Latest posts by Deborah T
(see all)