Sweet potato biscuits might just be the most delicious way to use up a small number of leftover taters. This easy recipe requires no stand mixer or special baking skills. Indeed, even a beginner baker can succeed with this method. In under 30 minutes, from start to finish, you'll serve up piping hot, slightly sweet biscuits with a flaky, heavenly texture.
I bake these sweet potato biscuits whenever I make mashed sweet potatoes as a side dish. As most readers can tell, I loathe wasting food. Because I don't make sweet potato casserole and stick with mashed with a light topping of brown sugar and a touch of butter, I don't have nuts, marshmallows, or any other extras that prevent me from using up every last bit. That makes these so easy to put together.
Serving the Sweet Potato Biscuits
These sweet potato biscuits are so very versatile. Here are a few ways I serve them:
Cut them in half and pile sliced onto the sweet potato biscuit ham for a delicious breakfast sandwich.
Serve with your favorite soup or stew.
Place a biscuit next to your favorite salad.
Stack them on your cheese platter and pair them with a nice glass of dry wine.
Makes a nice, lightly sweet counterpoint to savory, well-seasoned steak or pork chops.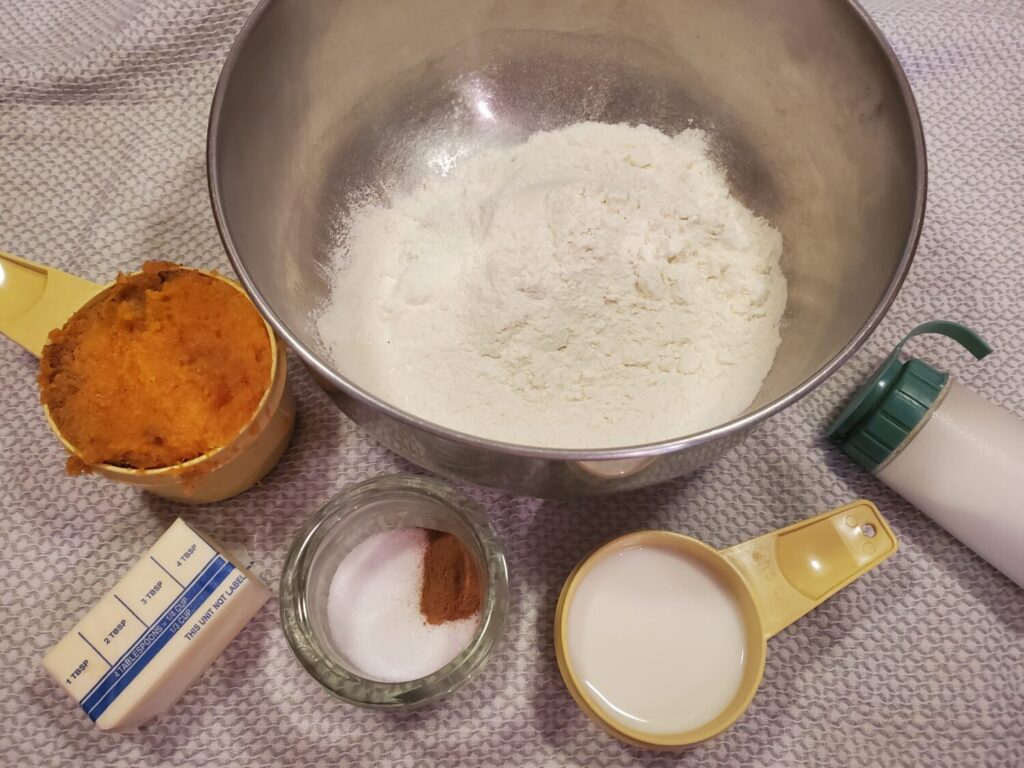 You Need These Kitchen Items:
Before you start the recipe, you might find it helpful to gather all your supplies. Here are the kitchen tools you need:
Large mixing bowl
Spoon or a large fork to mix the dough
Sharp kitchen knife (to cut the butter)
Measuring cups and spoons
Cookie sheet, spritzed with non-stick spray or an ungreased stoneware baking sheet (my preference)
Once you gather everything you need, you will be ready to bake. Even better, you will fill the house with the fragrance of these yummy sweet potato biscuits in just a few moments.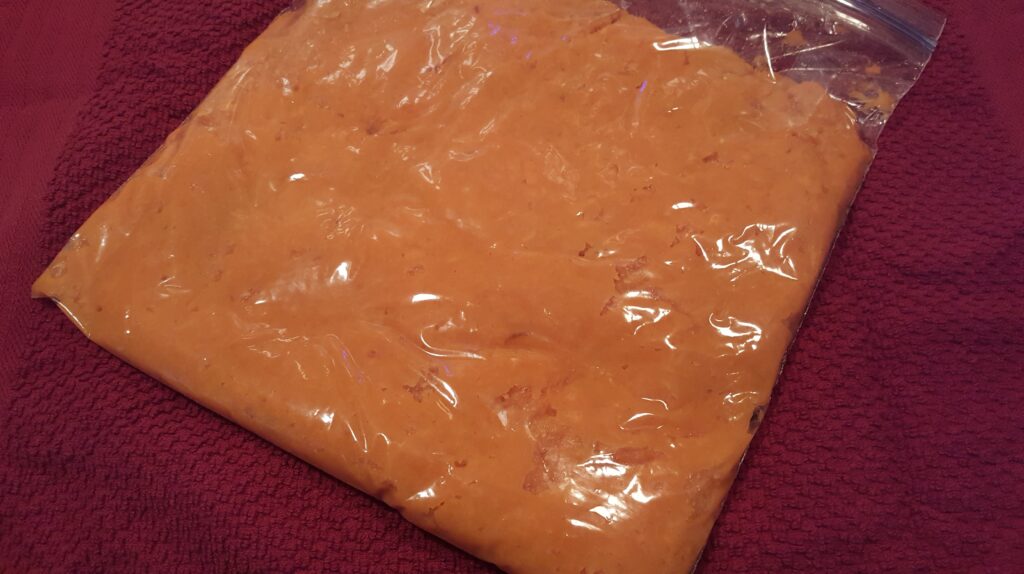 How to Make Sweet Potato Biscuits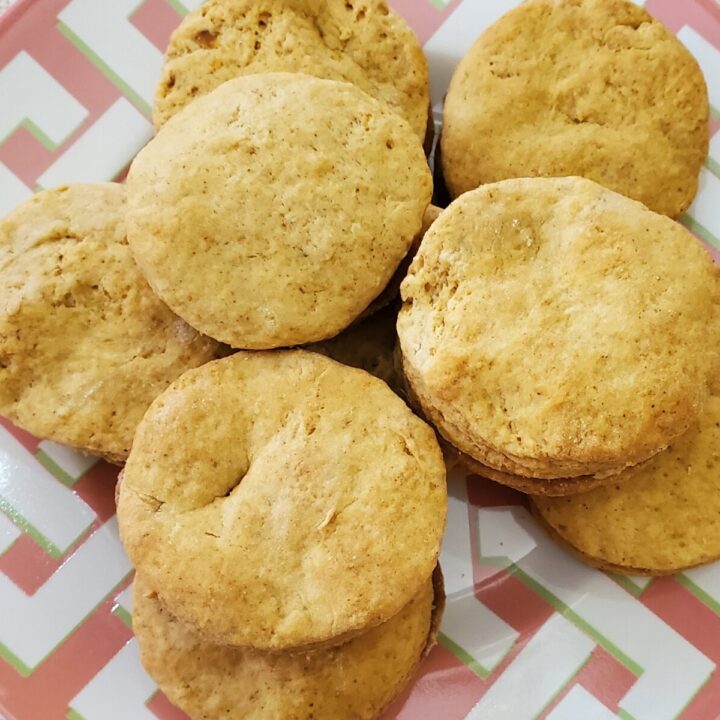 Sweet Potato Biscuits
Yield: 12 biscuits

Prep Time: 10 minutes

Cook Time: 18 minutes

Total Time: 28 minutes

Sweet potato biscuits melt in your mouth. The slight sweetness, flaky texture, and slightly crisp bottoms are heaven on earth. Better yet, you can make a batch in under 30 minutes.
Ingredients
3/4 cup of cooked, mashed sweet potatoes (not sweet potato casserole!)
2 tablespoons of white granulated sugar
1 1/4 cup of all-purpose flour
4 teaspoons of baking powder
1/2 stick of salted butter, cut into small slices
1/2 teaspoon of cinnamon (you may omit if you wish)
a pinch of salt (if you use unsalted butter, use 1/2 teaspoon)
2 tablespoons of milk
Instructions
Set your oven at 450° to preheat.
Combine the dry ingredients in a large mixing bowl. Break up any "lumps" in the dry goods.
Add the sweet potatoes and butter to the flour mixture. Use the pastry tool to mix all into a soft dough. Depending on the "softness" of your dough, you can add the milk if it is dry. Normally, about two tablespoons of milk is all you will need. This largely depends on how "wet" your potatoes are.
Form the dough into a ball. Turn it onto a pre-prepared silicone baking mat, lightly coated with flour.
Roll the dough into a 1/2" thickness and cut them with the biscuit cutter. As you cut, you can "rework" the scraps into the mixture.
Put each biscuit onto greased baking sheet or an ungreased stoneware sheet.
Place the baking sheet into the oven. Bake for 15 minutes, or until the bottoms become slightly golden brown.
Remove and cool on a platter.
I hope you enjoy baking these scrumptious sweet potato biscuits. And as always, have a happy DIY day.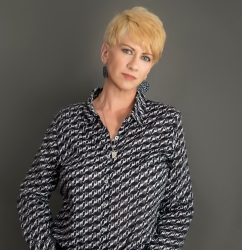 Latest posts by Deborah T
(see all)