I love peaches. And I really, really love a luscious peach cobbler. A Peach Cobbler should have a smooth, warm filling and lightly browned top with just a little bit of crunch. So this Peach Cobbler fits the bill!
Now I am a transplanted Yankee married to a Southern man. So it is often difficult to measure up to his Mama's southern cooking. But this gets two thumbs up on its Southern Authenticity.
While peaches are available fresh in June and July here in North Carolina, it's often too hot to bake during those months.
My solution is simple. I make maybe one cobbler over the summer. Then I can the rest of my peaches. As a result, I can pull off a fresh tasting peach cobbler in the fall or winter. And the taste of home-canned peaches are far superior to the cans at the grocery store.
I prefer my baking to be simple and delicious. Especially when I'm just tossing together a dessert to enjoy at home or with my family.
This Peach Cobbler recipe is easy to follow and the results are amazing.
Southern Inspired Peach Cobbler
One stick of unsalted butter
1 c. milk
1 c. sugar.
One cup of flour
1 tsp baking powder
1 tsp salt
One tsp almond extract
Preheat your oven to 350 degrees. Place the stick of butter in a 9×13″ or so Pyrex baking pan and put it in the oven to melt.
Then, while the oven heats & butter melts, pour 1/2 of the liquid off the home-canned peach pie filling. I reserve this liquid in a pint jar, store in the fridge and serve it over vanilla ice cream.
Fork mix all the dry ingredients in a mixing bowl. Pour this over the now melted butter and spread evenly. Stir the almond extract into the peach pie filling. Pour the peach pie filling with 1/2 its juice still in the mason jar evenly out over the batter. This will have a wet consistency after you add it.
It's okay that the dry ingredients are under the peaches. As it bakes, it will rise.
Finally, bake for about 1 hour until you have a golden, crusted top.
I like this better than any other cobbler I have tried. Because I use my home-canned peach pie filling, it has an extra flavor and the spices from the canned peaches!
This is excellent served warm and topped with a scoop of vanilla ice cream.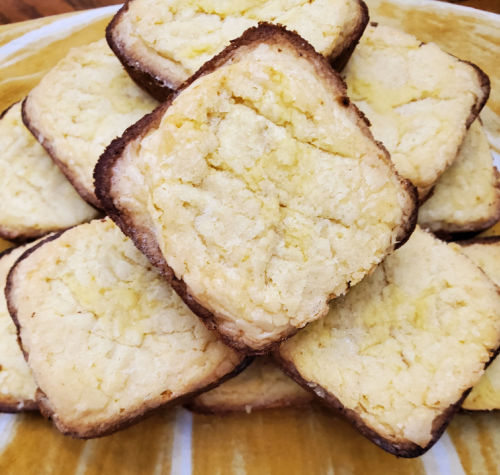 The Takeaway: Peach Cobblers Will Satisfy Your Sweet Tooth and Your Soul
Peach cobbler is a must-know recipe for anyone who loves comfort foods. Even if you are a baking newbie, you can achieve baking success with this easy recipe. I am interested to know if you try this recipe. More importantly… How did it turn out for you? Connect with me on social media.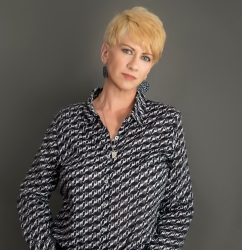 Latest posts by Deborah T
(see all)