Are you getting ready to sell your home? If so, then it's important to understand that there are key steps that you will need to take to prepare your property. In doing so, you can guarantee that you do secure a fast home sale and avoid some of the issues that can crop up when people move house. Here are some of the steps that we suggest you keep in mind.
4 Essential Considerations for Preparing to Sell Your House
Do not list until you check on these things!
1 – Start by Fixing Any Issues
First, you need to make sure that you are fixing any issues that might be apparent before you sell your house. This could include major problems such as holes in the roof to minor troubles like a garden that looks unkempt. Depending on the issue in question, you might be able to explore a DIY solution. Or, you could need to call in the pros. If you are unsure whether you can fix the issue to the right standard of quality that a buyer expects, a pro solution will always be the right move. Pay particular areas that buyers are going to notice when they view your home as well as things that will likely crop up during an inspection.
2 – Assess Your Interior Design Choices
You might also want to think about the interior design choices of your home. A lot of people assume that interior design doesn't matter much to buyers. The reason they assume this is because they think buyers are only interested in the four walls. In other words, your home can be off-trend and you could still make the right sale at the right price. However, don't go too far with this concept because a buyer could be swayed by the right design options.
You might even want to consider speaking to a home staging company. A home staging solution can guarantee that your property looks fantastic with all the right features that you need. They can also ensure that your interior design brings out the best in your home and perhaps even make it look more valuable.
Alternatively, you might want to think about decluttering your home. One of the ways that you can do this is by removing some of the furniture items that could be clogging up your home. Small storage units are available and budget-friendly so this can be a great choice if you need to store items outside of your home.
A key mistake to avoid here is making your home look too bare. This can suggest to a buyer that you are hoping for a fast sale or even that you need one. It might cause them to lowball their offer.
3 – Think About Curb Appeal
Next, you need to make sure that you are thinking about the curb appeal of your home. Remember, the exterior of your property is going to a key part of a buyer's first impression. It needs to be positive. One of the ways that you can do this is by improving your garden design. You might want to speak to a landscaper about this option. They could add layers to your garden and ensure that it looks far more professional. Alternatively, you could think about adding a unique feature to your garden to ensure that your home stands out on the market.
Don't forget, there will be homes similar to yours on the market. So, it's important to do what you can to guarantee yours does stand out. One idea here would be to add a water feature like a fountain to the front of your property.
4 – Make a To-Do List, and Then Check it Twice
There's definitely a lot to remember and a few different things that you'll need to get right when you are completing your home sale. That's why it's important to keep track of all your different goals. We recommend that you do make a list. That way, you can ensure that you don't get sidetracked when preparing for your home move and that nothing is forgotten. It's amazing how many people end up leaving their home and completely forget to remove all the items that they were storing somewhere like the attic.
We hope this helps you understand some of the key steps that you can take to guarantee that your home is prepared for a successful home sale. If you take the right steps here then you will be able to ensure that your property doesn't get stuck on the market. You could even make sure that you sell your house at the right price and isn't mistaken for a fixer-upper or a work in progress. Instead, you can earn a fantastic profit from your home sale.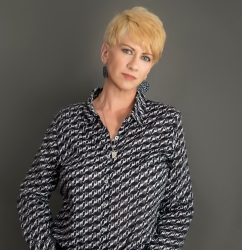 Latest posts by Deborah T
(see all)