Before you get started on your outdoor DIY projects, you need to make sure that you are prepared. This means having the right tools, materials, and safety precautions. With this preparation, you lessen the chance of surprises while working outside. And outdoor DIY projects can be fun. However, they can also be challenging. There will most likely be elements of danger involved, which is why preparation is vital.
1 – Plan Ahead for Your Outdoor DIY Project
If you decide to do an outdoor DIY project such as gardening or landscaping, you need to plan ahead. Whether you're planting flowers or building a small retaining wall, you need to give yourself time to prepare to see the best results. It's also a good idea to check the weather forecast before starting. Know in advance to prepare for any potential changes that might come up during your project. The last thing you want is your outdoor DIY project to get interrupted by bad weather.
A DIY project outdoors can have different obstacles than an indoor one, so check for small details like making sure that any paint you use can withstand the elements. For example, if you're painting a deck, you'll want to make sure that the color can stand up to the heat from the sun. Similarly, if you're painting a shed, you'll want to make sure that the paint can withstand any potential rain.
2 – Check You Have the Right Tools Before You Start
Before you begin any outdoor DIY project, you need to ensure that you have the right tools for the job. This includes making sure you have suitable materials like enough paint or stain for your project.
Having all of the necessary tools and materials on hand means you can get started as soon as possible. Here are a few essential tools you will almost certainly need for outdoor DIY projects.
Shovel: You'll want to have a shovel on hand for outdoor DIY projects. This is because you may come across some digging throughout your project, whether to plant flowers or clear out weeds. You'll also likely need a shovel to break up any hard soil in your way.
Hammer: Whether you're nailing down boards or removing nails, a hammer is something that you'll no doubt need on hand. It's best to have a small hammer and a large hammer on hand for different purposes. Will you need a tool for removing nails from boards or hammering nails for hanging up panels.
Rake: A rake is another tool you'll likely need for your outdoor DIY projects. Rakes can be used for several things, such as clearing weeds, spreading mulch, and removing leaves from a patio.
Miscellaneous tools: Depending on the project, you may need to invest in power tools, specific nails, screws, or a measuring tape. If you do need to use power tools like an electric saw or screwdriver, make sure you're safe and know what you're doing.
Photo by Neslihan Gunaydin on Unsplash
3 – Safety First
Safety is an essential factor to keep in mind while working on your outdoor DIY projects. It's critical to wear safety goggles while sawing, drilling, or nailing. Similarly, it's best to wear a mask to don't inhale any particles that could be harmful to your health.
It's also essential to wear suitable clothing while working on outdoor DIY projects. This includes wearing long pants and long-sleeve shirts to protect your skin. It's also a good idea to wear closed-toed shoes, especially if you're working on a surface that's likely to have nails on it.
4 – Ask for Help With Your Outdoor DIY Project, So You Don't Get in Over Your Head
It's important to remember that while you can do many things on your own, some landscaping projects are better suited for experts. For example, if you're looking to do a large outdoor DIY project out of your depth, it may be best to hire a contractor. You can focus more on the planning and budgeting and work with them to complete the project together. 
A contractor should have plenty of experience with outdoor DIY projects and has done similar projects in the past. This experience means that they can get the job done quickly and effectively. For instance, if you need to do any plumbing work or replace any pipes, a professional plumber can consider the variety of factors that decide which kind of piping is best for you.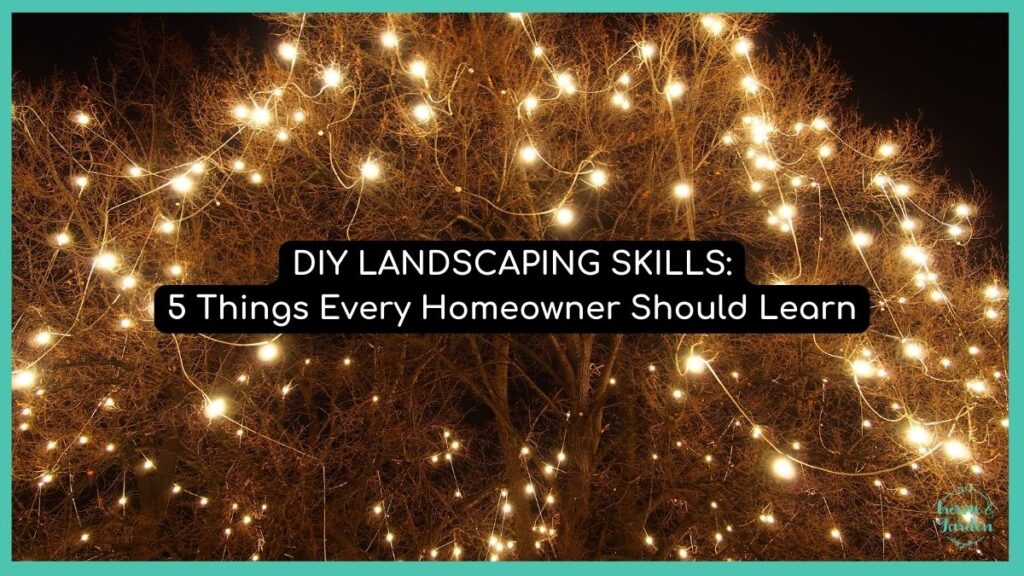 The Takeaway: A Little Planning Goes Far for Your Outdoor DIY Projects
Whether you're just getting started with DIY projects or you've been doing them for years, there are plenty of outdoor DIY projects you can do to improve your home or yard. Depending on the size of your project, you can choose to do it yourself or hire a contractor to take care of the project for you. So whether you're planting flowers, updating your pool, or painting a deck, you can get stuck into improving your outdoor area today!
Latest posts by Shashika N.
(see all)