Not every home gets to have the luxury of a backyard pool. Pools can be a costly investment due to the construction, finding the right spot in the backyard, and all the upkeep for the pool. But in the end, it can be worth it, just getting to lay back on a float, soaking up the sun.
If you want to find a fun activity that will bring together your family and friends, a reprieve from the summer heat might be what you need! You'll create beautiful memories of cookouts, parties, and fun, from splashing away summer afternoons with the kids to evening parties with your buddies.
5 Ways to Create a Memorable Experience with Your Backyard Pool
If you're want to invest in a backyard pool for yourself or even just enhance your existing set-up, then continue reading on for some helpful tips.
1 – Start with the surroundings
Your swimming pool can look amazing, but it doesn't mean anything if the rest of the backyard doesn't complement it. What's in your backyard that you could improve or change? Do you need to take care of grass clippings? How about adding some more greenery to the garden, such as plants? Does the back of the house need to be repainted? You should really think about these things, as it just may be the backyard itself that is taking away from the luxurious swimming pool experience.
2 – Clean your backyard pool regularly
There's no doubt about it that the process of cleaning up a pool can be very confusing. PH levels need to be taken into consideration, how the filter is doing, and so much more. Above-ground pools tend to be reasonably affordable, but the maintenance and upkeep make them expensive. So think about the cleanliness of your pool, is it clean? A beautiful pool will look far less attractive if there are floating leaves at its bottom. What are the conditions like at the bottom? All of this matters for making the pool look nice. However, it also increases the safety of those who want to take a dip in the pool.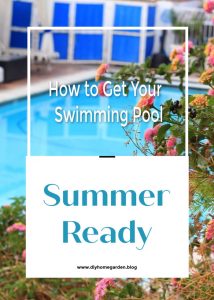 3 – Create comfort
Comfort can come in various forms for backyards such as safety or even physical comfort such as lawn chairs. One great thing to do for your pool would be to add some pool fencing. This will add some nice framing to your pool, really letting the shape of it take notice. But another popular method for adding comfort to the pool would be lawn chairs and other outdoor furniture. The idea of just getting to lay back next to the pool and sunbathe sounds marvelous. Doesn't it? Don't forget to add some textiles such as cushions or covers for your furniture, as this will add a bit of softness.
4 – Add a water feature
This may vary depending on the type of pool you have (above-ground models may not work for this). Water features are excellent, and they're always a significant hit at hotels and water parks as well. The idea of getting a water feature may sound over-the-top expensive. While it's true some are, not all of them have to be. It just depends on what exactly you have in mind. Something like a fountain, maybe a little more expensive. However, some companies do make budget-friendly floating pool fountains just for backyard pools
5 – Stay safe with deck railings
Above-ground pools with decks are also a terrific choice if you're on a budget. They tend to be more affordable than in-ground pools. Plus, they're easier to install and maintain. You and your family can still get your own backyard pool without breaking the bank.
To ensure a fun but safe time for everyone, make sure to have sturdy deck railings installed around them. Most places have building codes that require these for decks that reach a certain height. These railings can keep everyone safe from accidental slips or falls caused by wet decks. They also come in various styles and materials, so you can choose one that best fits your backyard's aesthetic.
These ideas give you some inspiration and a good starting point. Where you take it from here…well, that's up to you! Whatever you decide, we hope you have a happy DIY day.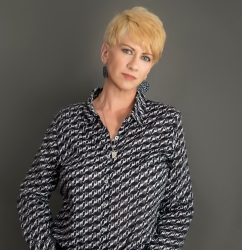 Latest posts by Deborah T
(see all)