Wood-based designs might be some of the oldest decor ideas on the market. However, recent moves away from natural wood materials towards PVC and other man-made alternatives mean that it's been a while since wood has truly featured in our houses.
Now, however, with eco-conscious individuals increasingly noticing the benefits of wood-based home additions. In fact, it seems that wood could be making a come-back.
Whether you, too, want to benefit from the environmental plus points of wood or simply like how it looks, getting stuck into this latest trend can certainly lead to some striking results. Even better, there is a whole range of notable benefits to using wood in your home. That fact is the most exciting of which we're going to discuss here.
#1 – Natural wood provides insulation
As well as being a striking home addition, wood provides natural properties that you'd struggle to achieve with any factory-made alternatives or even other natural additions. Whether you're investing in wood-framed replacement windows or even wooden doors, natural insulation is just one such property. More so even than brick, concrete, or stone, wood can help to keep the heat in and the cold out. Not to mention that the warm glow of wooden interiors can significantly help when it comes to creating a comforting 'warm' space. Even if you pay slightly more for wooden decor in the first place, you'll therefore soon enjoy notably lower energy bills. Thus, that 'cozy' home vibe that you'd always assumed just wasn't meant for your property.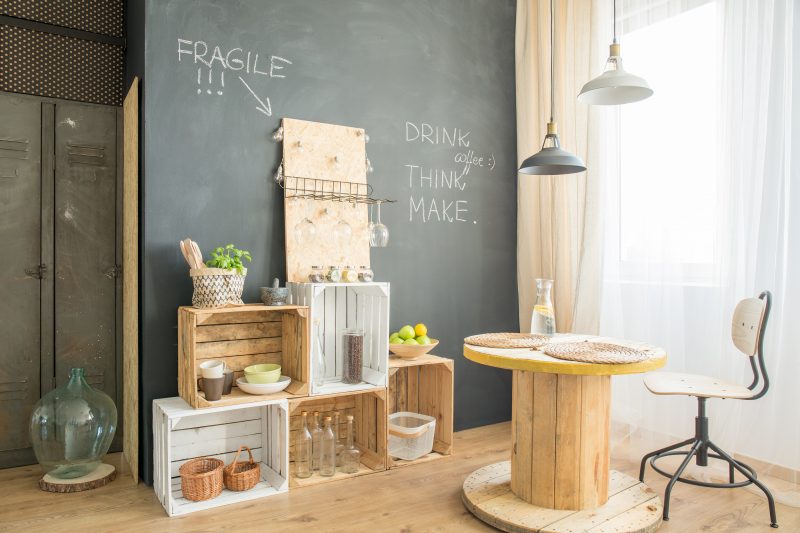 #2 – Natural wood decor looks better for longer
While redecoration is often seen as part and parcel of homeownership, this is often only the case because we're guilty of using short-lasting factory-made materials. This creates a false sense of economy. It also means that your dream home will soon start looking sorry for itself despite the effort you put in. By comparison, wooden floors, paneling, beams, and windows offer solutions that will last. In fact, wood is one of the most durable materials when properly treated and maintained, meaning that it's difficult to imagine home decor that would last longer than your wooden additions. This means that you'll be able to love your home for longer. Besides that, you can save yourself a whole load of unnecessary work in the process!
#3 – Versatile visuals
Of course, even if your wood lasts for many years, home trends will inevitably come and go. Luckily, wooden decor also offers some impressively versatile visuals that make it possible to keep essential design elements in place while still enabling you to update your home without much fuss. The ability to stain, paint, or sculpt your wood will keep you on the cutting-edge of whatever's hot in home design at the time. All without once having to entirely redecorate or redesign spaces that still ultimately work well for you.
Most of us could benefit from using at least some natural wood within our interiors. Of course, these are just the most obvious reasons why! What is your favorite way to add this warmth to your home?
Latest posts by Shashika N.
(see all)