The essential commercial kitchen catering equipment that you can get from a stainless steel kitchen equipment supplier includes sinks, ranges, ovens, and refrigeration units.
Food is an essential element in our daily lives, and that makes a restaurant business a viable business idea. When starting a restaurant business, you need to get the appropriate licensing and secure a good location. On top of that, you need to acquire kitchen equipment as they are central to the operations of your restaurant. You need to do enough research and planning to get the equipment that will ensure the efficiency of your business.
If you are new to the restaurant business, here are the essential equipment that you can get from a reliable supplier of stainless steel kitchen equipment in the Philippines (or anywhere around the world):
Sinks
The kitchen will serve as the place to prepare your meals, and one rule in cooking is to wash the ingredients before use. Your dishes should be clean before serving your clients with food. The sink serves as the space to clean the dishes and get running water to run the operations in the kitchen. Commercial kitchens should have a dishwashing unit and a wash station that is suitable for the restaurant size.
Ranges
Some dishes require preparation over open flames, and that requires the use of a range. The commercial kitchen range can be electric, gas, or a combination of both. Electric ranges use coil surfaces upon which you heat your food. The coils are usually on top of a ceramic kitchen countertop. Gas ranges use liquefied petroleum gas to provide heat to cook food.
It is easy to change the range heating from the low, medium, to high settings when using gas ranges. However, gas is highly flammable and safety precautions should be in place to prevent gas leakage that could cause an explosion.
Ovens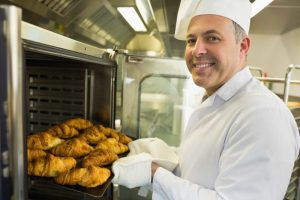 Most ranges have an oven compartment although space may be limited if you engage in a lot of baking tasks. There are ovens that come as a separate unit and have a lot of space to suit your baking needs. Convection ovens have an exhaust and fan system to blow air close to the food. Besides baking, the convection oven performs dehydrating, toasting, and roasting.
Preparation Counters
Before cooking, you need to prepare your ingredients for a faster and neater cooking process. Preparation counters can take the form of preparation tables, cutting surfaces, or kitchen counters. The counters are made of different materials such as wood, metal, or stainless steel. Wood and plastic surfaces are ideal for cutting tasks. Plastic surfaces are easy to keep clean, while wooden surfaces are durable. The best material for preparation surfaces is stainless steel, as it is corrosion-resistant and easy to clean.
RELATED CONTENT: How Often You Should Update Your Kitchen
Refrigerators
Like residential kitchens, commercial kitchens require a refrigeration unit to keep food items fresh for longer. Commercial refrigeration units are uniquely designed according to the industry needs. An important consideration in getting refrigerators is the size of your kitchen. The refrigeration unit should have adequate space to store the food items in your kitchen.
Getting quality commercial kitchen catering equipment from a trusted supplier is important to ensure the success of your restaurant or catering business. Ensure that the company you source your equipment from offers repair and service for kitchen equipment should you need the services. Buying all the equipment at once will be an expensive venture; therefore, ensure that your supplier is also affordable and trustworthy.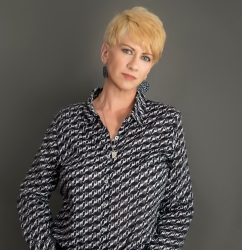 Latest posts by Deborah T
(see all)