Water breakage in the house or the colony can create many hazards in your regular day to day life. It can lead to an uncountable number of problems. There can be foundational damage, damage through any leakage or breakouts, and other concerns. These lead to affecting the property, mental, and physical health of the people living there. They can also lead to health hazards like respiratory disease, allergies, and asthma.
Storage contaminated water becomes the house of mosquitoes, and they start breeding there, contaminating the whole area and start causing dengue and malaria. Apart from health issues and hazards, they also cause a lot of harm to property and housing. Water damage can be quite heavy to your pocket as it takes up a lot for maintenance, and also, it can cost a lot to restore back the corroded property which was destroyed due to water damage.
The Danger of Water Damage: 6 Impacts of this event
Here are six things that may stem from water damage
1 – Electrical malfunctions
It damages the electric supply and can destroy all the appliances which run on electricity. This is an essential point and should not be missed out at any cost as it can lead to severe accidents. If water comes in contact with the wiring or the electric system, it becomes so unsafe and instantly becomes very risky. It can fuse compressors of many appliances, and also, there are chances of short circuits in the house.
2 – Weakening of the floor and wall structures
If you have weak flooring or dry out walls, water will be absorbed in those areas. Excess water can start mold formation, damaging the whole wall. A lot of water on the floor can make them weak and soft. You should soon realize the swelling of the base or the dry out walls. All these issues can lead to a huge problem, and you may have to cut out or change the entire flooring or the walls.
3 – Mold and mildew is a particular danger of water damage
After a certain period of water storage at a particular place, it leads to mold or mildew formation. They are tiny microscopic particles and can cause swelling effects in the wall or the ceiling. A cold, damp area is perfect for the building and the growth of the mold. So if there is any water break out in your house, then you should indeed check that out before it can damage all your flooring, ceiling, and wall.
Mold causes allergies, asthma, and chronic sinus infections, and other breathing issues.
4 – Pipe corrosion
It can corrode your house pipes. The water may have tiny particles that cause breakage in the lines leading to water breakout.
5 – Compromising the ceilings
Excess water damage in the ceiling can cause it to swell up and collapse. This can be caused due to burst pipes, bathroom leakage, leakage in the roof, etc. This is threatening for all the people living in the house and risky for the furniture kept on the floor.
6 – Destroying wood furnishings, trim, and doors
Wood is another object which has to bear a lot of problems and damages. Wood appears to be hard outside, but inside it is soft and porous. Wooden doors, flooring, and furniture can get destroyed with stored water on them. If this is not taken care of, the wood will start swelling, and mold will start growing there, damaging the wood ultimately.
The above mentioned are a few hazards or damage caused due to water damage and should be taken proper care of.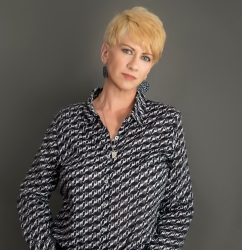 Latest posts by Deborah T
(see all)