The thin line between modern and contemporary interiors can appear elusive to anyone not having profound knowledge about the subject matter. And when two styles are so similar, someone with awareness can fumble too. Hence you can easily excuse yourself from this guilt. But when it comes to designing your house in contemporary home decor, it is advantageous to have some insights. For example, contemporary homes don't look dated because of their classic and timeless appeal. They stand out to be comfortable and peaceful with specific architectural and decorative details.
Usually, this theme's primary attention remains on the scale and color palette as they lend warmth and sophistication. The designers try to keep things simple with textures, clean lines, and other fundamentals while creating a bit of drama to avoid boredom. However, modern houses lack this. They can be too minimalistic and restrained. Due to this, some of them even feel cold. It can be a reason for you to choose a contemporary style.
6 Paths to Contemporary Home Decor
Contemporary interiors have a few characteristics. Let's see them quickly.
1 – Floor plan
It tends to be an integral part of a home's layout and shape. A traditional home doesn't focus much on organization, but a contemporary design must be symmetrical with curved lines. The straight spaces with curvy features will have a focal point to create a differentiation. To be precise, demarcations will always be clear-cut. That's why the layout will also be straightforward. In this style, you can trim walls to carve a square or merge two smaller spaces to get a larger one. It would have an open floor concept for a smooth passage from one corner to another due to the lack of walls.
If you notice, most traditional houses usually feature separate rooms for everything, right from cooking to dining to entertainment, etc. Due to this, everything looks confined and tight. But contemporary interiors would be devoid of too many segregations.; it would not have closed-off rooms with walls. However, there can be beams in the open area to carry the load.
2 – Roofing
A contemporary or modern home comes with a flat roof as it provides continuity for multiple spaces housed underneath. Such roof design eliminates complications for an open floor plan. However, if you remodel a pitched roof home after a contemporary model, you would either redesign the roofing structure or work on the home exteriors keeping the old roof intact.
3 – Windows
A contemporary home will have large-size glass windows covering the entire wall. The main idea behind this is to welcome plenty of sunshine inside while overlooking the refreshing outside views. Both modern and contemporary interiors have this in common. However, traditional houses feature smaller casement windows that crank open outward like doors. If you have these types of windows, you would probably have to figure out the size, shape, and location of these in the new layout. You can opt for a fixed window, ditching the single or double-hung ones for the new interior.
4 – Storage
When you plan the design, make sure to pay special attention to storage, display, and arrangements. You have multiple storage options to try, such as custom cupboards, wardrobes, cabinets, modular furniture, etc. No matter what you choose, it would be best if you aimed to create a clutter-free look. Flat-panel cabinet doors can help you attain this easily in some locations. It would also be better to stay away from recesses and intricate wood profiles typical of traditional interiors.
Similarly, it would help if you searched for clean and straightforward geometric shapes when shopping for furnishings. Decorations and intricacies don't get much room in this style. It means you cannot opt for fringes, tassels, and trims. However, you can choose bold and detailed prints and patterns to do away with the monotony. You can think of adding thick stripes, for example.
5- Curved lines
A modern home may be more about flat shapes and formats. But contemporary homes feature straight spaces with curvy features to add drama. Due to this, you get the freedom to experiment with your creativity and imagination a little more. When you visualize your bathroom, you would want it to be serene and soothing. It should be bright too. In that sense, you can opt for a few things in a white or clear base with distinct looks, such as a contemporary Kraus USA sink. Even a simple round, oval, rectangular or square shape of the sink comes alive with elegant material and texture bringing a distinctive charm.
Similarly, your living room can also look superb with a thoughtful seating arrangement consisting of a large glass or stone-based table, elegant chairs, and a console. It doesn't need to have clinical precision, though.
6 – Color
This design aligns with sophistication, grace, and boldness; it is more about calm and quiet surroundings. It doesn't propagate flashy or loud display of anything. Hence, you can comfortably choose whites, creams, beiges, mauves, etc. But you don't have to stick to just one shade. Add different tints to create the right effect. You can accentuate the background with floor coverings, decorations, and other elements to make it more enthusiastic looking. Some houses include tiles, shiny metal finishes, and finished wood to introduce textures in the theme. They use wood or tile flooring and cover them with mats or rugs at proper locations to enhance the warmth and vary shades a little.
The Bottom Line on Having Contemporary Home Decor
A contemporary home is easy to update or change based on one's interests. But once you accomplish this design goal, you don't have to do anything for a long time until you seriously want to do something. Its everlasting features keep it trendy yet classic all the time.
Hence, make sure you follow its basic design rules. If you get them right, you will not face any difficulty building on it. From bedroom to bathroom to living room and kitchen, every corner would reflect your personality and taste as you make additions. Still, be careful about going overboard. Contemporary home decor is more about balance and peacefulness in the end.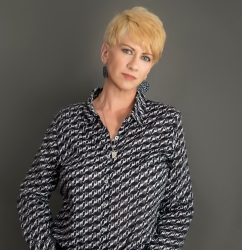 Latest posts by Deborah T
(see all)