If you live in a relatively hot climate, with long and humid summers, you probably get tired of drinking water. These 20 easy fruit-infused waters will help hydrate your body. Better yet, they taste great and add variety to all the water you've been drinking.
The heat has gone on and on here in the Carolinas this summer. I drink about a liter of plain old water every day, but it gets boring. I wanted to add some flavor to my life! At some point or another, I had read about water infused with fruit and herbs. I couldn't tell you whose blog it was on, but it fascinated me.
At some point or another, I had read about water infused with fruit and herbs. I couldn't tell you whose blog it was on, but it fascinated me. I knew I had to come up with something using my own flavor preferences.
Fruit-infused waters are refreshingly easy. You don't need to rely on artificial sweeteners or carbonation to get flavorful satisfactions. You can cut down on soda consumption and still have the flavor you crave when you're tired of drinking water.
I have been tasting and testing combinations for several weeks. These are so good they made me actually want to drink more water.
I am sharing my 5 favorite basic fruit infused water recipes, with 3 additional variations of each one, for a total of 20 fruit-infused water ideas.
Some people claim that this also gives them essential vitamins. This is both true and untrue. My research has shown that you do get some vitamins, that's true. However, they are diluted down to a minimal impact. Long story short, don't use fruit-infused water to replace your proper nutrition program.
Related: 16 Best Whole House Water Filter Reviews (Updated 2020)
HINTS FOR MAKING FRUIT-INFUSED WATER:
Use filtered water – it has a clearer taste and the water won't look cloudy. It's beautiful!
You can leave the fruit right in the water while you drink it.
On the other hand, if you don't like the fruit dancing around in the water, use a cocktail strainer to pour the infused water into a different glass.
Why stop at a glass? Infuse a whole pitcher of water to drink throughout the day. Be advised, the fruit flavor will get stronger at the bottom of the pitcher.
You can infuse the water for as long as you like. For stronger fruit flavor, let the water sit in the fridge with your selected fruit for about an hour or more. For a fresh, light fruit flavor, drink it after only a few minutes.
Replace your evening cocktail with this while you sit on the front porch in the evening and save some calories!
While I like plain water, you can occasionally dress it up with soda water or seltzer.
LIME INFUSED WATER: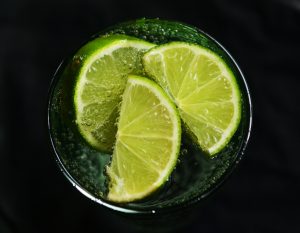 OK, everyone has seen all the Pinterest posts boasting about the refreshing health benefits of lemon water. I love lemon-infused water. But I wanted to have something just a little different.
Lime infused water is just as refreshing as lemon water. It adds that tart but sweet flavor that we all associate with limes.
Slice the limes into rounds or half-rounds (which is how I like them) instead of wedges to get a more intense flavor, and pour water over them.
RELATED POST: 5 Smart Reasons for Drinking Lemon Water
VARIATIONS:
Lemon-Lime Water: Add both lemon and lime to the infusion
Lime-Cilantro Water: Add the slightly peppery, slightly minty flavor of cilantro for a more complex flavor.
Lime-Mint Water: Add fresh mint. Give the mint a slap between the palms of your hands to open up the flavor and aroma. Very refreshing!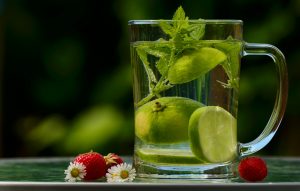 STRAWBERRY INFUSED WATER
If you don't like the tartness of lime, try infusing your water with strawberries. It's a bit sweeter and it's so very good!
Some people will muddle or mash the strawberries. However, I found the seeds a bit off-putting when I did that. I prefer to cut a small slit in the side of the berries.
VARIATIONS:
Strawberry-Watermelon Water: Pop a couple cubes of watermelon for extra sweetness.
Strawberry-Sweet Basil Water: An interesting, more sophisticated twist on fruit infused water
Strawberry-Lemon Water: This takes the tart edge off of the lemon if you prefer it just a bit sweeter. The strawberry is the perfect counterbalance!
WATERMELON INFUSED WATER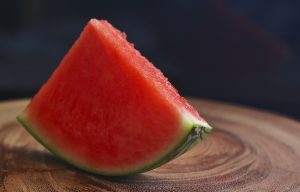 Nothing says "late summer" like the watermelon harvest. I grow watermelons in my garden and this is a fantastic way to use some of them.
Pick out the visible seeds of some watermelon cubes and drop them into your water.
This is my personal favorite. It's cool, refreshing, and it turns the water pink. What's not to love!
VARIATIONS:
Watermelon-Mint Water: Adding mint to the watermelon makes it even more refreshing. Like I mentioned before, slap the mint between your palms to release the oils and give great flavor.
Watermelon-Rosemary: Drop in a sprig of rosemary for a very decorative and tasty garnish to the watermelon water.
Watermelon-Sour Cherry: This is a yin and yang combination of sweet and sour that's so delicious.
PINEAPPLE INFUSED WATER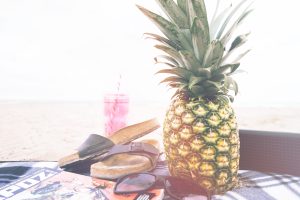 This is infused water with a tropical flair! If you're hosting a luau-themed cookout, this is a fantastic way to keep your guests hydrated between those other tropical drinks.
Skip the canned pineapple and opt for a fresh one. The flavor is purer and you don't have those nasty added sugars and preservatives.
Cube the pineapple into chunks and drop them into the bottom of your glass. Top off with ice and water. You'll hear the steel drum music in your mind in no time at all.
VARIATIONS:
Pineapple-Coconut: Here's a little twist I'm throwing in. Substitute plain old water for coconut water. It may not be water, technically. Hey! You only live once.
Pineapple-Strawberry Water: This is a nod to a combo of two of my favorite cocktails. The pina colada and the strawberry daiquiri. Combine these with your water for an alcohol-free mocktail.
Pineapple-Mango Water: When you can get fresh, juicy mangoes…do it! They are delicious to eat plain. But mix them with pineapple and topping them with cold water is so delicious. It is the most decadent combination that I came up with this summer.
ORANGE INFUSED WATER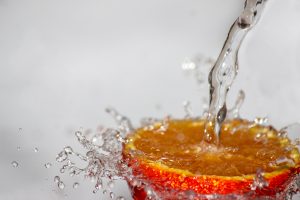 It seems like I am finishing where I started; I'm back on citrus fruit infused water. Citrus fruits are magical with water.
Slice oranges into round slices instead of wedges. I like to gently pinch each round but not hard enough to release pulp into the water. I don't want juice, I want water!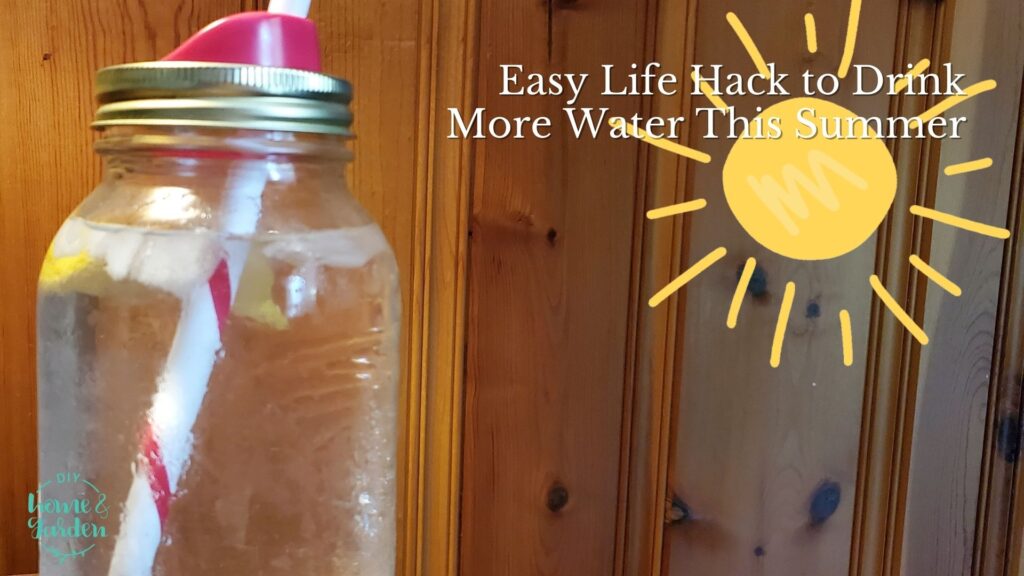 VARIATIONS:
Orange-Clove Water: We rarely get a cool summer evening in my part of NC. But when we do, I love to warm up my orange infused water with one clove. This is most likely going to be a favorite as I head into fall. It's rich and warm and pleasantly aromatic.
Orange-Lime Water: On a hot day, this is the water that really quenches my thirst! The two citrus flavors work very well together.
Orange-Pineapple Water: I love this tropical combo as well! It's quite lovely and aromatic. It reminds me of winter vacation in Florida!
---
So the next time that you are weary of drinking water but know that you really should, you have an option. Grab some fruit and work on experimenting with fantastic fruity flavor profiles.
Please feel free to comment below to share your favorite infused water flavors. I'm always looking to try something new.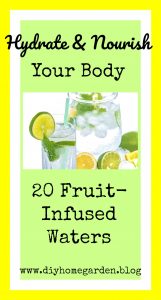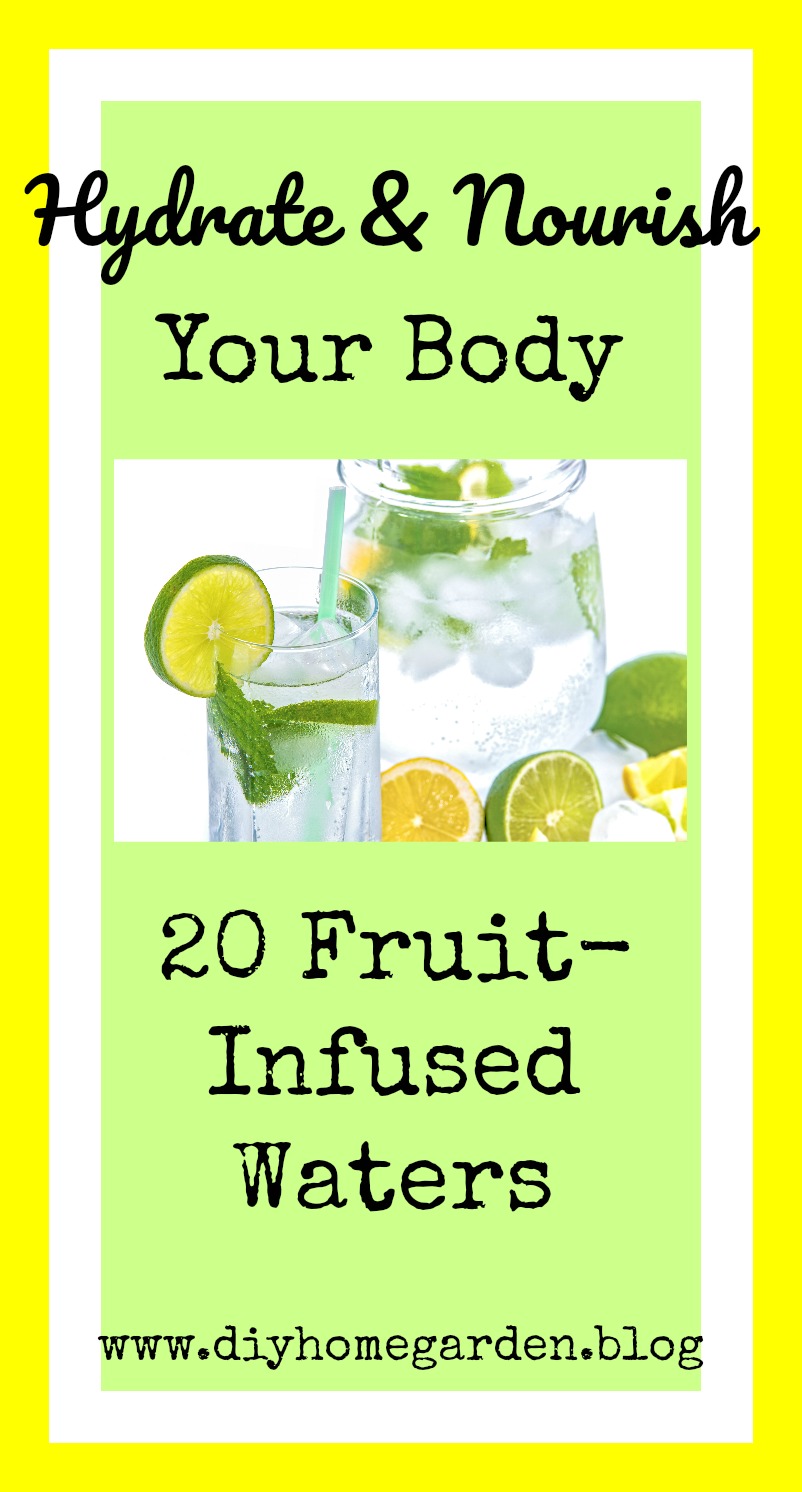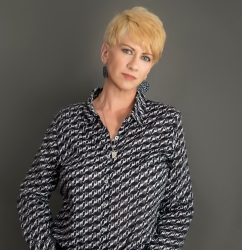 Latest posts by Deborah T
(see all)