Many areas in the US are prone to storms, and some can be really substantial. The level of rain that seeps into your basement could make it worse for your home to survive such a catastrophe. Some dangerous leaks can gather gallons of water in your basement and make it challenging to decide what you can do about it. Sump Pumps are useful tools that can help you solve this issue from the beginning.
Indoor flooding can be well protected with the help of durable outer material. Choosing the right sump pump can prevent your basement from waterlogging and flooding. You can either set up a sump pump on your own or call for help to get it done for you.
Some sump pump equipment is designed in a manner that the accumulated water directly enters the pit. It is a natural system where the water reaches the soil covering your basement.
Most people go for automatic types of units as these are user-friendly for individuals. These can be switched on, and the rest of the work is carried by them. You need to be very careful in choosing the correct sump pump as not all have the durability to work for years.
The below pointers will assist you in choosing the right sump pump:
1. Type of sump pump:
Check all the merits and demerits of any model as you are deciding on the best application for your basement.
Ask your vendor if the sump pump you like has primary and backup facilities. Some areas in the United States have power outages due to stormy conditions. Therefore, it is always essential to have a backup feature in place.
2. Switch type:
Check for the kind of switch type that you wish to buy. Avoid bulkier, or float type switches as pressing may cause issues or concerns. It could be irritating at times too. Check the quality of the switch and do not avoid choosing what is best. You don't want to face any heating or electrical issues later on, do you?
3. Outer material:
Always ask your vendor the make of the sump pump. Check what type of outer material is used. It has to be very durable as little breakage or damage may cause leakages. As a result, the machine may stop working, and it would be difficult to cope up with the waterlogging issue later
on.
4. Installation guide:
Choose a model that comes with an installation guide, or you may find it's simple after watching only YouTube videos. However, bear in mind that the setup and installation guide may be different based on the model chosen or bought by you. This could be frustrating if you fail to get the right video on the sump pump installation online.
5. Warranty:
The warranty on the product may not only be on the actual equipment itself but also on the spare parts or outer material. Check how durable is the outer material and what is the warranty provided on your model. There is no harm in asking all the queries to your vendor before buying anything.
Other Information About Keeping Your Basement Dry
For other topics related to pumping water out of your basement, feel free to explore online or contact your nearest
vendor for additional information.
Sump Pumps are more likely one of the most essentials tools to pull out water. Most people cannot survive without these in their basement. When you go to install these, ensure that you have picked the best model as you cannot afford to call for help, especially when there are stormy conditions. Many of us choose to save money and go for cheap models. As a result, these pumps ditch us at the last moment, and we face all the water logging along with
sleepless nights.
Most people prefer to go for electrical sump pumps as these continue to work with the backup in place even if the power goes off. Battery-operated ones are good options too, as with the fully charged batteries; these can serve you up to 8 hours. The moment you find issues with your sump pumps, call for immediate help, and do not delay! Older sump pumps must also be replaced timely with new ones.
Are cast iron sump pumps healthy for pulling out water?
Several types of sump pumps are available in the market for you to choose from. To share further, some of these are made of cast iron, and remaining used stainless steel or plastic. A few sump pumps also come with float switches and other power options features. The must choose the model you prefer to protect your basement and house at large.
Choosing a wrong model that doesn't go with the design of your basement or soil would not justify the purpose and rather disturb your peace of mind making it more frustrated. Some sump pumps are designed in a manner that even the harsh rainwater and storm waterlogging can be cleared in no time. It is because the features and materials used are strong enough to pull out water.
For all the above reasons, cast iron units have worked for some families in a brilliant way.
Merits of cast iron sump pumps:
Compared to other sump pumps, cast iron sump pumps are stronger and work efficiently. Their make is stronger even than a thermoplastic. Manufacturers design this equipment for a long shelf life. To add more, cast iron sump pumps release the heat from the motor more effectively over others. As a result, you will also be able to maximize the cooling of your home in an efficient manner. These are a bit pricey over plastic sump pumps.
Many homeowners who need a long term investment and hate to replace things frequently prefer an iron cast unit. Plastic sump pumps are cheaper, no doubt, but these have limited guarantee or warranty on its durability. Another reason why cast-iron sump pumps are better is due to strength; you do not pay the contractor or spend money on the replacement of parts.
Various companies offer different designs and models in cast-iron sump pumps. Although both plastic and cast-iron sump pumps have their own shelf life, you may choose the one that is most suitable for your requirements and area. Some areas have frequent rain showers, whereas some come at intervals. Browse, compare, and then choose.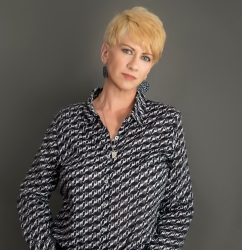 Latest posts by Deborah T
(see all)