During the winter, many of us spend every moment holed up indoors. While there are several outdoor winter activities available, they are not available to everyone. However, once spring hits, you'll be able to spend time outside whenever you choose. By the time spring rolls around, who can resist heading outside to enjoy the fresh air?
But what outdoor activities might you enjoy? Consider these springtime outings:
Gardening

Biking

Family sports

Picnic in the park or in the woods

Jogging

Visit a farm

Kite-flying

Golf

Visit the beach

Take a camping trip

Horseback riding

Strawberry picking

Take a kayaking tour
6 Compelling Reasons to Get Outside in the Springtime
Continue reading to find out why you should be spending your springtime outside, as well as some ideas on how you can spend this time:
1 – Experience The Beauty Of Nature
Spring is one of the best times to see nature's changing beauty. The tree outside your home will be covered in tiny buds one day, then burst in blossoms the next. If you aren't outside, you won't be able to see the wonder of regeneration and new life that happens every spring.
2 – Spend Quality Time With Your Family
You've had your fill of being cooped up with your family this winter. A family can only put up with so many video games and Netflix marathons. But it is precisely for this reason that you should spend your bonding time outside. As the tulips break forth from the earth with new life and color, you and your kids will burst forward with energy and excitement as you spend time outside together. This time of the year is the perfect time to start sorting out your garden too. You could even start eating alfresco and enjoying an easy chicken drumsticks recipe.
3 – Increase Your Vitamin D Level Outside in the Sunshine
Most people struggle to acquire enough vitamin D during the dark winter months. Step outside on sunny spring days to increase your vitamin D levels and enhance your body's ability to generate strong bones, and cells, decrease inflammation, and more.
4 – Enhance Your Health
Spending more time outside will increase your likelihood of moving, moving, moving. Outdoor activities are inherently favorable to exercise, which is good for your health. Everything from a picnic in the park to swingball and a trip to your local nature reserve is good for your health.
5 – Reduce Your Daily Stress by Getting Outside More Often
Spending time outside has been shown to relieve stress. Spending time in the woods led to lower pulse rates, lower blood pressures, and higher parasympathetic nerve activity, according to one study. Furthermore, going outside will almost surely get you moving — and exercise is a fantastic method to relieve stress.
6 – Gardening Is Great Exercise, But It's Productive and Satisfying, Too!
Spring is the season when most people start to get back in their yard to get it ready for the summer, however, you can make use of your garden just as much in the springtime. Firstly clear all the debris from autumn and winter and powerwash your garden furniture. Once these are set up you can enjoy some relaxing time in the garden while gradually tackling the other tasks ready for the summer.
Do you have any other great reasons to get outdoors in the spring? Please share them with us on social media. You can find us on Facebook and Mewe. We love to hear your ideas!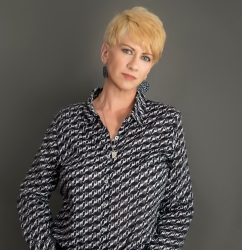 Latest posts by Deborah T
(see all)