Summer is approaching, so you have to start thinking of how to make the most out of your garden and backyard. Your yard should be a perfect spot where you can spend your time outdoors, especially in summer. If you want ways to enjoy your house all year long, we have ideas to help you enjoy your backyard.
Nine Useful Ways to Enjoy Your Backyard All Year Long
Transform your backyard into space you will enjoy even more by trying a few of these nine tips.
Idea #1 – Build Some Shade
You can make the most out of your garden during summer if you build a shade. With a shade on your lawn, you will be able to spend your day outdoors without the sun scorching you. A pergola is a good outdoor shade you can build in your garden. It is easy to construct, and you can even build it yourself. In addition, you can also put up a temporary gazebo or garden canopy as a shade in your garden. The shade will protect you from the sun while having a nice time outdoors in your garden during summer.
Idea #2 – Outdoor Hot Tub
You can also install an outdoor tub in your garden where you can have a long soak. You can reward yourself after a stressful or hard day. In the summertime, you can enjoy the cooler evening breezes. But in the wintertime, you will find it a retreat where you can knock off the chilly temperatures.
Idea #3 – Build an Outdoor Kitchen
Spending your time indoors cooking can be uncomfortable due to the summer heat. Why not build a kitchen outdoors in your garden to make you feel comfortable. The cool breeze outdoors will make you enjoy preparing your meals.
You can floor your garden with composite decking and use the decked area as an outdoor kitchen. Place a grill to make barbecue for your friends and families. You can even add a cooking stove and some other kitchen utensils to make cooking outdoors more comfortable. Bringing your kitchen outdoors is a good way to make the most out of your garden during summer.
Leave space to add an outdoor patio heater for cooler evenings or off-season use. This addition ensures you will enjoy your cooking in your backyard, even during the autumn and winter seasons.
Idea #4 – Build a Deck with Composite Decking
Entertain on a deck or porch, the perfect spot to pass the time with friends and loved ones. Instead of sitting on the wet lawn, elevate your garden with decking. Floor your patio or deck with composite decking, raising you off the ground and away from moisture. The deck will serve as a perfect spot where you can relax and have a lovely time together with your loved ones. Composite decking is safe and will last for a very long time. It won't crack, splinter, warp or rot like traditional wood. Composite board is the best flooring option you can choose for your garden.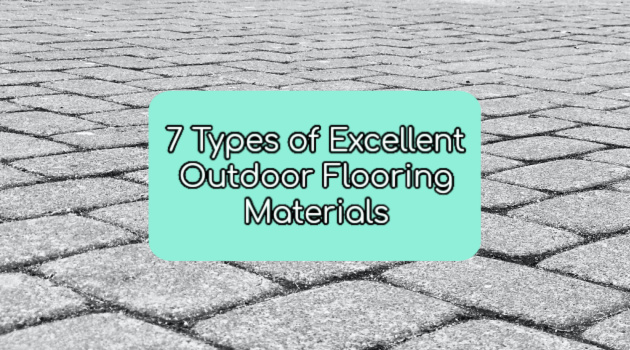 Idea #5 – Make a Dining Area
You can also create a dining area if you want to get the most enjoyment out of your backyard. Instead of spending your time eating indoors, why not eat outdoors? By flooring your garden with composite decking, you can use the area for dining. The area will serve as an outdoor eating area to have a nice meal with your family and friends.
Idea #6 – Grow vegetables
Growing plants is also a good way to get the most out of your garden in summer.
Build planters or a raised garden bed with composite decking and use it to grow your vegetables. Get yourself some decking board and start building a raised garden bed ahead of summer. Don't forget to get some seeds too.
Idea #7 – Create an Outdoor Living Space
Create an outdoor living space in a segment in your garden by flooring it with composite decking. Bring some interior design outside to make it more beautiful. You can place your couch, standing fan, music player, and more in it. Creating a living space outdoors is ideal for making the most out of your garden in summer.
Idea #8 – Build a Fire Pit
Build a fire pit in your garden to enjoy a fireside warmth during the evening. You even enjoy a light meal while huddling around the fire pit. Install a stylish firepit and use it to make the most out of your garden during summer.
Idea #9 – Play Games Outdoors
Outdoor games can be fun all year long. Make your next family get-together more fun by playing some games with your loved ones. You can play board games, cards, and even football in your backyard with your kids. Your kids will be glad when you play with them.
The Takeaway on Ensuring You Can Enjoy Your Backyard Throughout the Entire Year
You can make the most out of your outdoor space during summer in many ways. Try tackling some DIY jobs–implement a few of these suggestions to create an escape. You will enjoy your backyard, even more, having the satisfaction of accepting the challenge.

Latest posts by Shashika N.
(see all)