Do you ever wonder how much electronic waste (the fancy name is "e-waste") your home is producing?
If you're into home and garden trends, you're probably already recycling the typical household items (plastics, compostable material, etc.). But what about those electronics? Where do they go when you upgrade?
While it can be hard to precisely measure one home or even community, we do know that 50 million tons of electronic waste are being produced each year.
The bad news: That number is growing.
The team at Adepem put together this handy infographic that demonstrates the global scale of e-waste. They also included some helpful solutions along with the tough news that we can do a better job of recycling and reusing electronics. Given that nearly 100% of electronics are recyclable (and only around 20% are currently being recycled), we can do much better.
Some of the good news out of this report: Governments, industry, and everyday citizens are stepping up to the plate. How? With the so-called "right to repair" legislation that makes it easier for people to reuse and recycle their electronic goods. All three groups are realizing that they have a crucial part to play in reducing electronic waste.
The Big Picture
Here's the big picture: Without people, nothing gets done. Without industry, there's no easy way to recycle electronics as part of the economic model for those goods. Without government, there's just no mandate to get it done. Reducing electronic waste will take everyone at the table working together.
A major contributing factor to the e-waste crisis is how easy it is for people to upgrade their electronic device. Indeed, we do not think twice about chucking them out. New right to repair laws and initiatives are being set up to change that dynamic. They will require companies to offer consumers better options for reuse and recycling of electronics. These laws are signaling that, finally, industry, government, and consumers are coming together to solve this big waste challenge that stands before us.
The great news for consumers: they stand to save a significant amount of money through the right to repair legislation. When they shift to repairing and reusing electronics, the difference in cost can be staggering. For example, a refrigerator averages $290 to repair while it can cost up to $8000 to replace on the high end.
With consumers saving so much and businesses and government doing their part to help our environment and reduce the onslaught of electronic waste, right to repair legislation seems more and more like a smart move to everyone.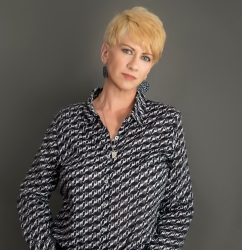 Latest posts by Deborah T
(see all)