It's always good to start something new, such as taking up a hobby. It gives you something to keep you entertained and can even help you develop new skills and knowledge. However, right at the very beginning, right until we have got the basic skills we need, it can often be all too easy to make some very simple mistakes and errors.
RELATED POST: Growing Your Own Fruits and Vegetables 3 Crops for Beginners
Take gardening, for instance. It may seem like a very easy hobby to involve yourself with. After all, most people have their very own garden on their property. However, there are some common mistakes that new gardeners make. After all, building up all the skills and experience needed to do it right can take a long time. And during that period beginners tend to make some very critical errors.
To ensure your garden doesn't suffer too much, make sure you aren't making these common beginner gardener mistakes.
4 COMMON BEGINNER GARDENER MISTAKES
Failing To Pet-Proof The Garden
If you have pets, then you need to spend some time pet-proofing your garden. This is so you can keep pets safe while in the garden and that your plants and the garden wildlife are protected from the pets. This is one of those common mistakes beginner gardeners overlook. First of all, make sure to remove all potentially toxic plants. You should also cover any fragile plants and flowers in netting so that your pet doesn't dig them up. Finally, take a look around the perimeter of the garden to make sure that there aren't any holes through which your pet could escape.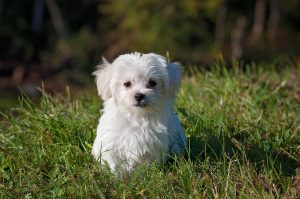 Using The Wrong Kind Of Water On Plants And Flowers
Every single species of plant and flower is completely different and will have different requirements regarding nutrients and minerals. As the level of nutrients in the tap water in different areas will differ greatly, it's important to check the kind of water you are using in your garden. If it is considered to be hard water, you might need to get in touch with plumbing services who can apply water softeners. This can reduce the number of certain nutrients in the water, which will make it more suitable for a variety of plants.
Watering The Garden Too Much
That isn't the only water-related mistake you can make when you are gardening. Did you know that it is possible to overwater a garden? It's true; doing so could lead to a widespread loss of plants and flowers. The roots of plants don't like to sit in water for too long. And this is something you need to prevent. So, try and stick to watering your garden just twice a day. When you do, make sure you only give your plants enough of a sprinkle of water so that you don't drown them!
Planting In The Wrong Season
When you buy a new pack of seeds, it will tell you the optimum months to plant them in. It's important that you follow this guidance as planting them out of season could make it difficult for them to grow and survive.
Try not to make these mistakes as it could make it difficult to create a beautiful blooming garden!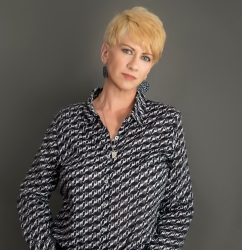 Latest posts by Deborah T
(see all)