Now that you have identified a house and land for sale that really excites you and is determined to purchase it soon from one of the real estate companies in your neighborhood, it's time to learn a few well-kept secrets about home buying. These secrets will help you not just get the property of your dreams and avoid any potential regrets down the road.
Let your money lie where it is
You've been saving up for a long time for your ideal home. Don't try to make any big purchases at the last minute. Don't even try to move the money elsewhere at this crucial time. If you do, you'll be hurting your credit profile and putting doubt in the minds of potential lenders. Mortgage companies need to see that they can rely on you to pay back the loan, and the best way to convince them is by keeping your money where it is for a considerable time.
Get a mortgage pre-approval
Getting pre-qualified for a home loan is very different from getting pre-approved for one. Before house hunting, you should pre-qualify for a mortgage. That's because being pre-approval means that your lender has checked your financial details. And, they tell you how much they're willing to lend you–crucial for budgeting. With a pre-approval, you can confidently place a bid for the property you've identified if you're certain that you can afford it from the information your lender shares with you.
To ensure that you find the most favorable interest rate and terms for your home loan, ensure that you check out the free online finance tools available to help you work out how much you can borrow. This will prevent you from overstretching yourself financially, and a mortgage calculator can also allow you to work out any overpayments you might wish to make to pay your home loan off quicker.
Avoid any property disputes.
Just because you've liked a property doesn't mean that you should blindly sign the papers. You need to have a survey done to establish whether there may be any border disputes on the property, for instance. This survey helps you know exactly what you're buying, thereby avoiding any potential disputes with homeowners next to you. Once the surveyor has drawn you an accurate map of the property, you can move ahead with the purchase.
A professional inspection, necessary for a safe home purchase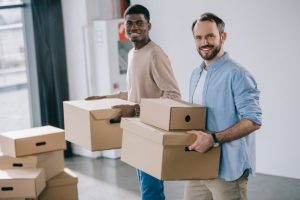 Before you bought your car, you checked under the hood, didn't you? Well, don't buy a home before giving it a physical first. Get a reputable home inspector to go through the house and give you accurate information about its status. With this information, it's easier to make an informed decision on whether to buy the property. In case the inspection brings up some faults with the home, you can use this information to bargain for a lower price on the property.
Research the neighborhood before completing the home purchase
If you're going to live in this property for years, then it's important to establish from the outset what kind of experience it's going to be. That's why you need to stalk the area for a few days before making a decision. Drive around in the morning, at noon, and at night. You will get a feel of what daily life in the neighborhood feels like. If you love what you see, then you can proceed with the purchase.
Buying a new home comes with its own challenges, but it's something that you can pull off if you're determined to do so. All you need is a few insider secrets to guide you along the home purchase process.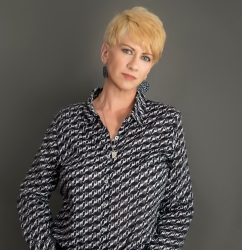 Latest posts by Deborah T
(see all)