It occurred to me this morning that I've never shared one of my favorite DIYs. It's crazy because I use my Sweet Pomegranate Hand Scrub with Vitamin E every single day. I just never thought to share it with y'all!
I don't have a dishwasher in my kitchen. This, of course, means that I am the dishwasher. With dish washing, DIY projects, painting projects, and gardening, my hands are in water a lot! My hands used to look old, with dull flaky skin.
Then I started using this easy-to-make sugar scrub. It uses common pantry items and liquid Vitamin E.  That means it's cheap, easy, and effective. Now, my hands are softer, and when I slather on my nightly hand lotion, they accept the moisturizer and keep me hydrated longer.
This literally takes 3 minutes to make. I have also made it in the past to carry for cute little hostess gifts and for little thoughtful gifts for co-workers' birthdays. They are the perfect last-minute gift. Moreover, they are very cute when tucked into a gift basket.
While I am showing mine with a plain white cap and without a fancy label, I do have labels made for when I give them as gifts. I also finish them with a raffia ribbon for gifting.
I use Avery #22817 labels. This is because they're designed to fit a regular canning lid. This makes them a perfect, simple way to gift this hand scrub.
SWEET POMEGRANATE HAND SCRUB WITH VITAMIN E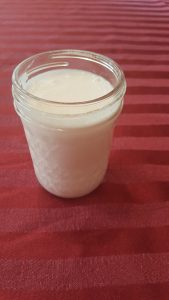 Ingredients:
1 cup of granulated sugar
1/8 cup of Dawn Hand Renewal Pomegranate Dish Soap
6 drops of Vitamin E oil (purchase in the vitamin section)
1 tsp water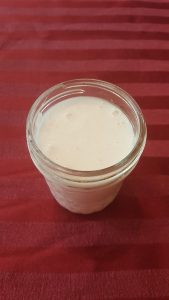 Directions:
Ok. This is very complicated, so read carefully. Just kidding. It's super simple.
Dump everything in the bowl. Stir it up with a spoon until it's a homogenous blend. It will be a light pink color and smell light and sweet. The texture will be thick. You can then add more Dawn if you feel you want a thinner texture. Just don't make it so wet that you melt the sugar. You need the sugar to have a scrubby texture.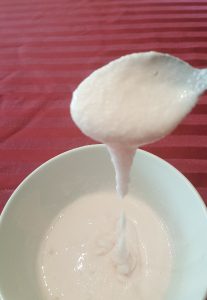 Spoon into a pint Mason jar. Is there anything that's not cute in a mason jar?
Add your label, lid, and ring.  Or, put a plain white cap on and leave it by your sink to use every night (that's what I do!).
When you go to use it, you will see that the sugar sinks towards the bottom, then a fine layer of Vitamin E oil, then the soap on the top layer. Grab a spoon and dig in to get a little bit of each layer!  But the layered look is very pretty…mine sits on the window sill above my kitchen sink and I love the look.
I hope that you will all love this super easy DIY scrub as much as I do. I love the light scent, the smooth feeling of my hands, and how it washes away revealing clean and exfoliated hands.
Please comment if you try it to let me know what you think!
Love this easy peasy pomegranate homemade hand scrub? Click the image below to make the lip scrub to accompany it!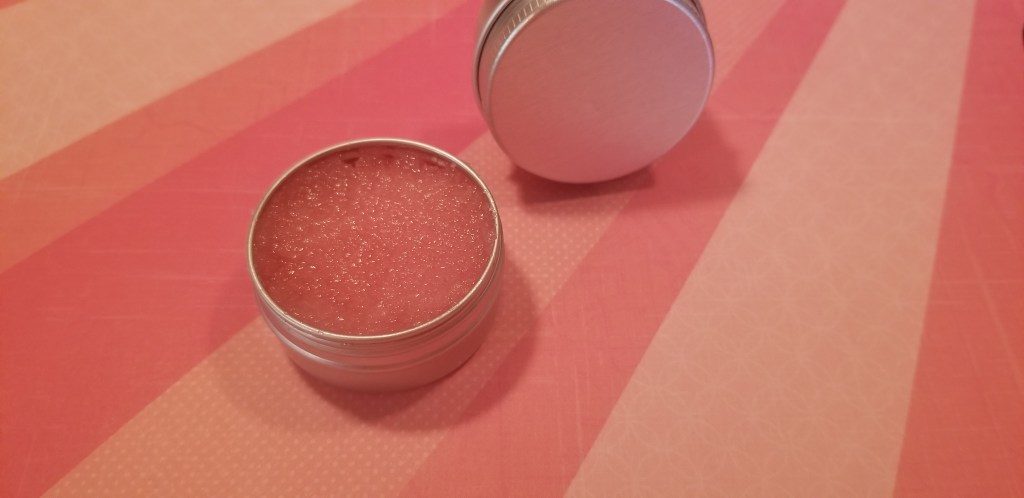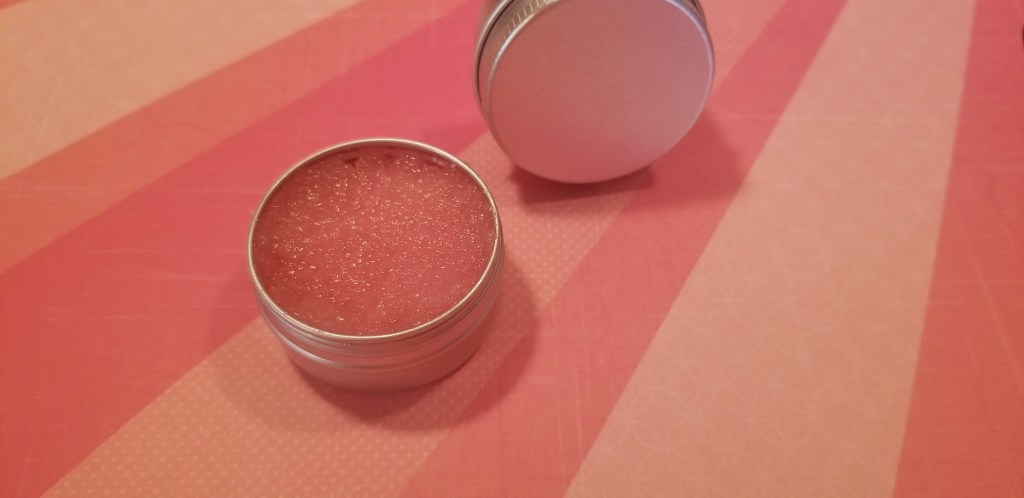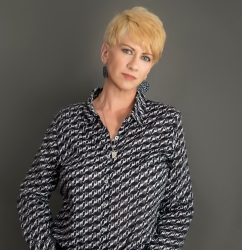 Latest posts by Deborah T
(see all)