Snapdragon flowers, also known as dog flowers or dragon flowers, are just the perfect garden item for when you need something to add a touch of elegance and beauty!
They come in various colors, but the most common are pink, white, and yellow. Though technically perennials, these cool-weather flowers are often grown as annuals. They bloom best in the spring and early summer but will continue to bloom sporadically throughout the summer if they're deadheaded regularly.
Dragon flowers are effortless to grow, and they make excellent cut flowers too!
Frequently Asked Questions About Snapdragon Flowers
Before we get to the nitty-gritty of how to care for snapdragon flowers, let's answer a few common questions about these beautiful blooms.

Why is it called snapdragon?
The name "snapdragon" comes from the flower's unique shape. The lower part of the bloom looks like the head and mouth of a dragon, while the upper part resembles the dragon's body. When you squeeze the two sides of the bud together, it looks like the dragon is snapping its jaws, hence the name snapdragon.
What are snapdragon flowers used for?
Snapdragons are most commonly used as ornamental plants in gardens and landscaping. However, you may also cut them for a fresh vase of flowers. Or, you can dry them for long-lasting arrangements, or even steep them to make a fragrant tea.
What is special about snapdragons?
Snapdragons are unique in that they're one of the few flowers that come in such a wide variety of colors.
You can find them in just about any color—from classic white and pink to more unusual shades like blue, purple, and even black!
They're also among the very few flowers that can be "budded," which means that a new flower can grow on an existing stem—the reason they're often used in scientific experiments involving plant growth and development.
Are snapdragon flowers poisonous?
No, snapdragon flowers are not poisonous; however, the plants can be mildly irritating to the skin if you're allergic to them.
If you have a known allergy to snapdragons, it's best to avoid contact with the plant.
Are snapdragons full sun or shade?
Snapdragons prefer sunshine for up to six hours daily, but they can also tolerate partial shade, says NC State Agricultural Extension.
Do snapdragons come back every year?
No, snapdragons are not true perennials. In most climates, they will only last for one growing season. However, if you live in a warm climate, you may be able to get your snapdragons to come back the following year.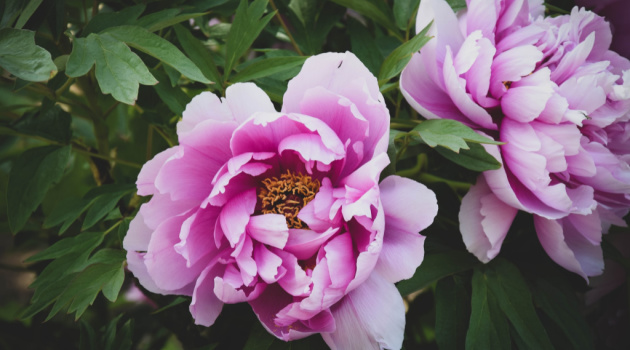 What month do you plant snapdragons?
It depends on your climate, but in most cases, you can plant snapdragons in the spring after the last frost.
If you live in a warm climate, you may be able to plant them in the fall as well. Call your local agriculture extension office for guidance on your growing zone when in doubt.
How far apart should snapdragons be planted?
Plant snapdragons about twelve inches apart to allow them room to grow and spread out.
How long will snapdragons last?
If you cut them and put them in a vase, snapdragons will last for about a week.
For the question, how long do snapdragons live? As short-lived perennials, snapdragons typically last two to three years. In warm climates, they may be evergreen and bloom year-round.
How do you take care of snapdragons?
Snapdragon care is all about providing the plant with the right growing conditions to thrive.
Where to plant snapdragon flowers
Snapdragons prefer full sun but will tolerate some light shade. They enjoy well-drained soil rich in organic matter, and so, if your soil is heavy or clay-like, mix in some sand or grit to improve drainage.
How to Plant Snapdragon Flowers
You can direct-sow snapdragon seeds in the garden after the last frost date. Or, to get a jump start on the growing season, start them indoors four to six weeks before the last frost date.
Sow snapdragon seeds about 1/4 inch deep and eighteen inches apart.
If you're starting them indoors, sow the seeds in peat pots or seed-starting trays filled with lightweight potting mix.
Keep the soil moist but not soggy and maintain a temperature of 65-70°F until germination, which takes about ten to fourteen days.
Once the seedlings emerge, thin them to twelve inches apart.
Snapdragon Care
Once snapdragons are up and growing, they're pretty easy to care for.
Water them regularly to keep the soil moist but not soggy.
They don't need a lot of fertilizer, but you can feed them every few weeks with a balanced fertilizer if you want to.
Do you have to deadhead snapdragons?
Deadhead spent flowers regularly to encourage continuous blooming.
You can also cut snapdragons back by a few inches after they finish blooming in the spring—to encourage more blooming later in the summer.
In late summer or early fall, you can divide and replant snapdragon plants that have become too leggy or overgrown. Or, you can simply discard them and start new plants from seed.
How to Harvest Snapdragons
You can begin harvesting snapdragons when the flowers are in full bloom.
Cut the stems long, and remove the lower leaves. Place the stems in a vase of cool water, and they should last for about a week.
If you want to dry snapdragon flowers, cut the stems when the flowers are just beginning to open.
Hang them upside down in a dark, cool, and well-ventilated place. Once they're dry, you can store them in an airtight container for a year.
Snapdragon pests and diseases
Aphids, rust, leaf spot, and powdery mildew can all be problems for snapdragons.
The best way to control these pests and diseases is to use a fungicide spray or an insecticidal soap.
You can also try to control them by growing snapdragons in an area with full sun and good air circulation.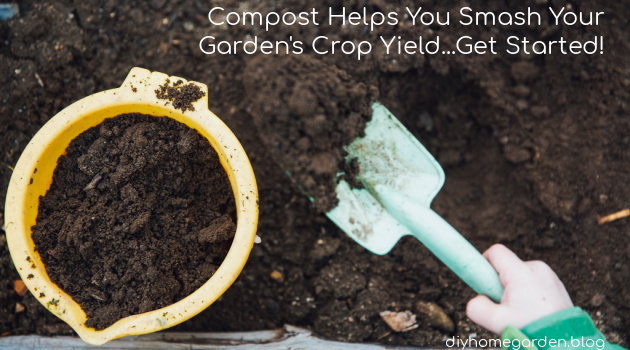 Snapdragon Varieties
There are many different varieties of snapdragons available in a wide range of colors. Some of the most popular types include the following:
Rocket: A tall variety that grows up to 36 inches tall and blooms in shades of yellow, orange, pink, and red.
Sonnet: It's compact, growing only twelve to fourteen inches tall; it blooms in pink, purple, and white shades.
Tahiti: A heat tolerant variety with yellow, orange, and red blooms.
Royal Bride: A tall variety with white flowers.
Dwarf Fairy: This flower only grows eight to ten inches tall and blooms in pink, purple, and white shades.
Fairytale: An impressively tall flower, a fairytale grows up to 36 inches tall with pink, purple, and white blooms.
The Takeaway Snapdragons Add Impressive Height and Stunning Color to Your Garden
Snapdragons are easy-to-grow flowers that will add beauty and color to your garden. They will bloom continuously from spring to fall with a bit of care. There are many different varieties available in a wide range of colors. So, whether you're looking for a tall or a dwarf variety, rest assured that your snapdragon will deliver its purpose!