Growing your vegetables and fruits has a positive environmental impact and supports a healthy diet. By growing your garden, you can decide what goes on in your plants and into your body. With good planning, you control when you harvest your bounty. These ten leafy green vegetables are delicious and nutritious. Soon, you will see why these are favorites among gardeners.
Ten Leafy Green Vegetables Gardeners Adore
Nutritious vegetables come in different varieties to lighten up your dishes. There are several color and size options of vegetables that you can grow in your garden. Following are some of the most popular varieties among gardeners:
1 – Cabbage
Cabbage has thick leaves in various colors, such as green. But you also see varieties of red or purple. It belongs to the Brassica family.
While it comes in many colors, we will still include it in this listing of essential leafy green vegetables due to its popularity and healthy benefits.
A vegetable in this plant family contains glucosinolates, which gives it a bitter taste. The International Journal of Cancer notes that foods that contain these plant compounds seem to have cancer-protective properties. The study also recommends further research to solidify that claim. Until the scientists sort it all out, it's well worth adding cabbage to your nutrition plan.
Another main benefit of cabbage is that you can make it into sauerkraut, a fermented vegetable. Fermented foods provide several health benefits, such as improving your digestion and supporting your immune system. They also help you with weight loss as it is loaded with vitamin C, vitamin K, folate, dietary fiber, and glucosinolates. It is a great source of potassium and vitamin B6.
Cabbage grows well in fertile soil, and you should harvest it as soon as possible in the spring before the summertime heat. On the other hand, you can start it late in the summer and harvest it in the late autumn months.
2 – Kale (My personal fave of the leafy green vegetables!)
Kale is one of the most nutrient-dense vegetables on the planet due to its many vitamins, minerals, and antioxidants.
Don't take our word for it! The American Institute of Cancer Research notes that eating kale may reduce the risk of different diseases caused by oxidative stress. Though kale will produce in warm weather, it tends to become woody and bitter. It is best to allow it to mature in cool temps.
Start spring seeds indoors approximately six weeks before the last frost to give plants a chance to mature before summer's worst heat. Conversely, you can plant it around Labor Day for a fall harvest.
If you are planting during the cool season, do so where your crop will get full sun. If you are growing during warmer temps, plant in partial shade. A member of the cabbage family, kale has made appearances as a garnish on many dinner plates only to be discarded and ignored. Still, the fact is that kale has a plethora of nutritional benefits.
3 – Swiss Chard
Swiss chard has dark green leaves with thick, red, white, yellow, or green colors. Mediterranean chefs cook with it often and treasure its earthy taste.
It is rich in minerals and vitamins such as manganese, potassium, vitamins A, C, and K. It also contains a unique flavonoid called syringic acid. This compound may be beneficial for lowering your blood sugar levels by supporting weight loss efforts. There are various types of Swiss chard, some of which have colorful, jewel-toned stalks and veins, making this vegetable particularly pleasing to the eye.
Like the other leafy greens on this list, Swiss chard thrives during the spring and fall seasons, so plan accordingly!
4 – Collard Greens
Collard greens are loose-leaf greens that are related to kale and spring greens. They have thick leaves that have a bitter taste. They are similar in texture to kale and cabbage. Their name comes from the word "colewort." Collard greens are full of calcium and the vitamins A, B9, and C. They are also one of the best sources of vitamin K when it comes to leafy greens.
Start seedlings in May and transplant them to the garden in June or July. To plant it correctly, seed the crop early in areas where heavy freezes occur early in the fall. Good collards crops can be grown where winters are mild. Transplants can be set out from September to February in these regions.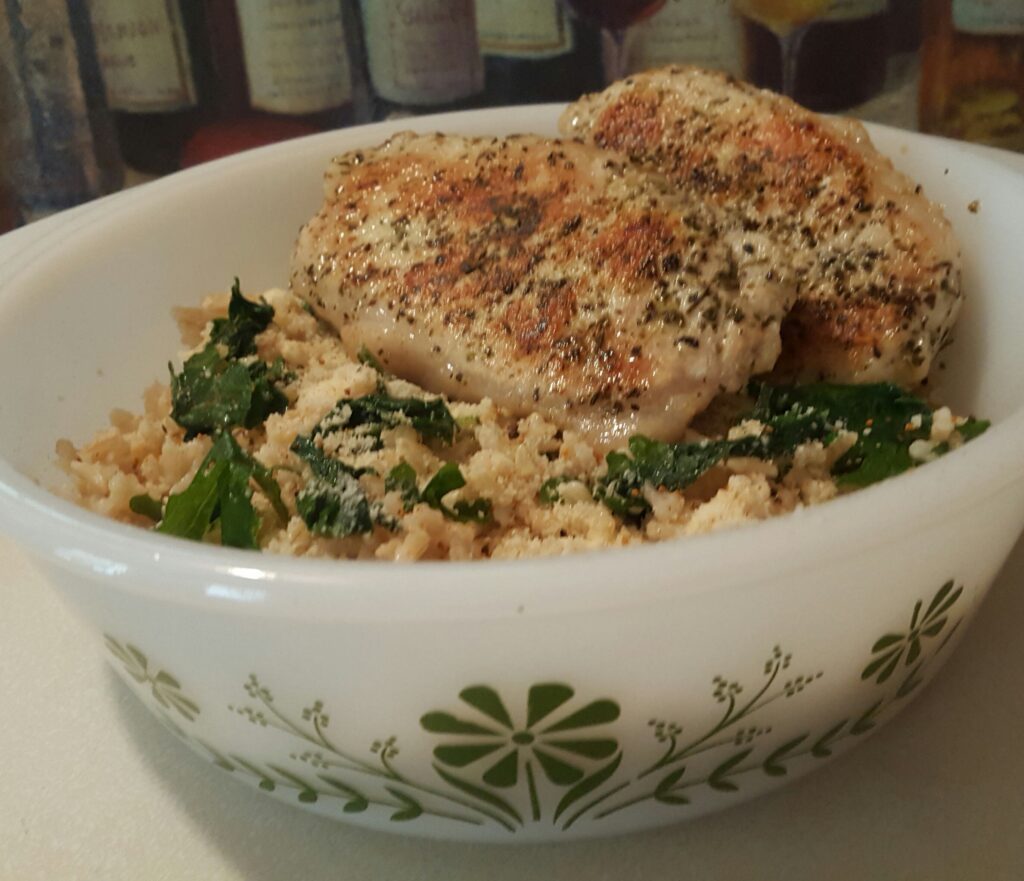 5 – Green Leaf Lettuce
Leaf lettuce can also be grown at a lower density, which allows more space between the plants. In this way, the plants will get larger, and the leaves will get bigger. Plants may be cut to the ground above, or you can remove the giant leaves as you need them.
Lettuce is considered a cool-weather crop, but some varieties will do quite well in the summer heat. Look for types that are incredibly tolerant of hot weather. In the hot summer season, lettuce can be grown in the shade of tomatoes or pole beans. In fact, it can also be grown under a section of shade cloth stretched over support hoops.
Lettuce is a great source of vitamin K, which helps to strengthen bones. Consuming adequate amounts of vitamin K can also reduce your risk of bone fracture.
To understand best which lettuce species to plant when checking the seed packet or consult with your local county extension office.
6 – Mustard Greens
Mustard is a cool-season leaf crop. If you want to grow mustard greens, then you must sow them as early as four to six weeks before the average last frost date in spring or after Labor Day in the fall.
It requires thirty to forty days to reach harvest. The best time to sow mustard is in autumn or early winter in mild winter regions. You need to grow them in full sun or partial shade. Plant mustard is well-worked, well-drained, and soil rich in organic matter. They are exceptionally high in vitamin K, vitamin C, and plant compounds that support a healthy lifestyle.
7 – Arugula
Arugula is a leafy vegetable with uneven, lobed leaves that are tender and delicious when small and young but bitter as they age. Gardeners plant arugula as a cool-season green vegetable in the spring season for early summer harvest or in the late summer for fall harvest. Arugula is a fast-growing vegetable that matures in forty to fifty days.
Also, arugula is a member of the brassica or cruciferous family and is low in sugar, carbohydrates, calories, and fat. It's high in several vital nutrients such as vitamin A, K, and C.
8 – Turnips (eat both the root and the leafy green part for healthy vegetable intake!)
Turnips are root crops and members of the mustard family with a long history of human cultivation. Plants have slightly hairy green leaves, small yellow flowers, and white or yellow bulbs, with tops that can turn purple or green when exposed to sunlight as they grow above the soil. If you want a late spring harvest, then you must sow turnip seeds about two to three weeks before the average last spring frost date.
If you want an autumn harvest, then it is great to sow turnips in late summer. Sow after summer crops of onions, squash, beans, or sweet corn. Gardeners in hotter locations can also sow seeds in early autumn for a late autumn harvest.
Both their roots and leaves, also known as turnip greens, are healthy to eat, and like most cruciferous vegetables, they are praised for their health-promoting effects. The most common types of turnip are purple, red, or greenish on the outside and have a white-fleshed bulb, also called the storage root or organ, which grows above the ground and has smooth skin without scars or side roots
9 – Spinach (one of the best-known leafy green vegetables)
Spinach, a super cold-hardy leafy green, is a popular crop planted in early spring and fall, and winter in some areas. This leafy green veggie has the same growing conditions and requirements as lettuce, but it is more versatile in its nutrition and you can eat it either raw or cooked.
It is higher in iron, calcium, and vitamins than most other cultivated greens and is also one of the best vitamins A, B, and C. It contains high water content, and the fiber content helps in better absorption and digestion of food. Due to this, you will have a happier gut and support better health.
10 – Bok choy
Bok choy (or pak choi) is translated from Chinese, which means white vegetable, but the irony is that only the stalks near the center of the plant are white. The outer leaves are beautiful shades of light purple or green and seem to open out like supporting ballerinas arching back to reveal the star of the show, the compact-headed, bulbous bottomed central stalks and leaves.
For spring and early summer crops, sow seeds indoors in a source starting mix four to five weeks before your estimated last frost date. Bok choy is a cold climate plant and is more comfortable in cold climates. Conversely, you can plant Bok choy several weeks before your earliest fall frost.
Hot weather will cause it to wither. Even frigid weather below 50°F will cause the vegetable to droop when it is young. The bok choy veggie needs full sun to grow properly. It can, however, grow under partial shade when in a warmer region.

The Takeaway on Growing These Ten Leafy Green Vegetables
Of course, local growing conditions vary widely from one spot to the next. These growing times provide general guidelines. Reach out to your area's local agricultural extension office or a local nursery for more precise timing in your area.
Growing some of your food is a fantastic new hobby to adopt. It's proven to provide stress relief. Growing your vegetables can seem overwhelming to some; it's much simpler than it sounds. There are several health benefits of increasing green leafy vegetables in your home garden, as mentioned above.